1.All banks will be open in the first week of September and banking activities will continue without any interruption:-
It has been seen that social media is spreading rumors that in the first week of September 2018 the bank will be closed for 6 days. This makes the common people unnecessarily anxious.
It is being clarified that banks will be open in the first week of September and banking activities will continue without any interruption. Bank only day of September 2 Sunday 8 will be closed on another September Saturday , not all over the place both in the country on September three K Under this Negotiable Instruments Act , 1881, banks will be closed in only a few states.
ATMs will continue to work fully in all the states where banks will remain closed. There will be no impact on online banking services. Banks have been asked to ensure adequate cash availability for withdrawal of ATM machines.
 2.Famous Jain Muni Tarun Sagar Maharaj passed away, ill for many days :-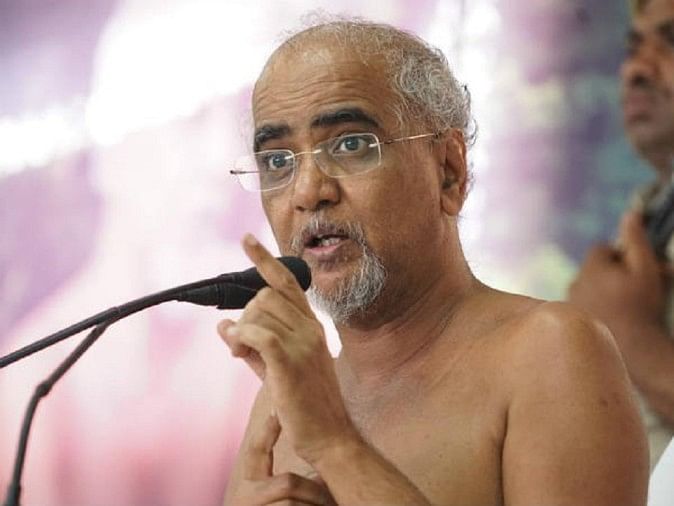 The famous Jain Muni Tarun Sagar Maharaj died in Delhi on Saturday morning. He was 51 years old. His condition remained serious for several days. Max Hospital was told that there is no improvement in their health.
It is being said by the doctors that after getting the complaint of jaundice 20 days ago, Tarun Sagar Maharaj was brought to Max Hospital, but there was no improvement in his health even after Eilaj. On Wednesday, he refused to take further treatment and along with his followers had come to the site of Chaturmas, Radhapuri Jain temple located in Krishna Nagar (Delhi) on Thursday evening. Even here he was constantly under the supervision of doctors.
2 plus 2 talks India-US talks: unique opportunity to speed up bilateral relations: Senior Pentagon Officer :-
According to a senior US Department of Defense official, in the next week, 2 plus 2 talks between New Delhi and India will be an important opportunity to pursue mutual relations. As per the US Assistant Defense Minister of Asian Pacific Defense Affairs Andal Jee Shrivastava, the two sides will discuss regional and strategic issues and will be serious about achieving concrete results.
4.Prime Minister inaugurated Pashupatinath Dharamsala in Kathmandu :-
Prime Minister Shri Narendra Modi inaugurated the Prime Minister of Nepal, Shri K.P. Inaugurating Pashupatinath Dharamsala along with Oli in Kathmandu.
Speaking on the occasion, the Prime Minister said that whenever he comes here, he feels the affection and affection of the people of Kathmandu. He said that this feeling of adoption towards India is clear in Nepal. He remembered his past visits to Pashupatinath and other temples in Nepal.
He said that spiritual relations between India and Nepal have advanced ahead of time and distance. He said that in this context he is happy to inaugurate this Dharamsala.
5.Prime Minister Shri Narendra Modi will launch 'India Post Payments Bank' on September 1 :-
Prime Minister Shri Narendra  Modi will launch India Post Payments Bank (IPPB) tomorrow at Tolkto Stadium in New Delhi on September 01 , 2018.
The IPPB is being tried for establishment of a common , affordable and dependable bank for the common man so that the financial inclusion objectives of the Central Government can be met in speedy completion. The postal department spread to every corner of the country 3 , 00,000 from the vast network of more than postmen and rural postal workers will benefit. Therefore, IPPB will play a significant role in increasing the reach of banks to people in India.
6.Ayush will inaugurate the fourth International Ayurveda Congress in the Netherlands :-
Minister of State for AYUSH (Independent Charge) Shri Shripad Yesso Naik will inaugurate the fourth International Ayurvedic Congress in the Netherlands. The Minister is going to the Netherlands to participate in the Congress, organized from September 1-4, 2018, which is organized by International Maharishi Ayurveda Foundation, Netherlands ; The Akhil Bhartiya Ayurvedic Congress, New Delhi and International Ayurveda Academy, Pune is being jointly organized in association with the Indian Embassy in the Netherlands. This Congress will focus on promoting and promoting Ayurveda in neighboring countries of the Netherlands and Europe.
7.Mrs. Menaka Sanjay Gandhi and Shri Adityanath Yogi inaugurated the house of 1000 widows, Krishna Kutir in Vrindavan :-
Union Women and Child Development Minister, Mrs. Maneka Sanjay Gandhi inaugurated the 'Krishna Kutir' house of widows during a function in Vrindavan, Mathura, Uttar Pradesh with the Chief Minister of Uttar Pradesh, Shri Adityanath Yogi. On this occasion, Uttar Pradesh Women's Welfare Minister Prof. Rita Bahuguna Joshi, Minister of Charity of Uttar Pradesh, Shri Laxminarayan Chaudhary and Mathura MP Smt. Hema Malini were also present on this occasion along with other dignitaries. Krishna Kutir is a special house built for 1000 widows under the Swadhar Swasthya Yojana of the Ministry by the Ministry of Women and Child Development and is the biggest facility center of its kind ever created by any government organization.
8.Income tax return till date this year is 60 percent more than the previous year :-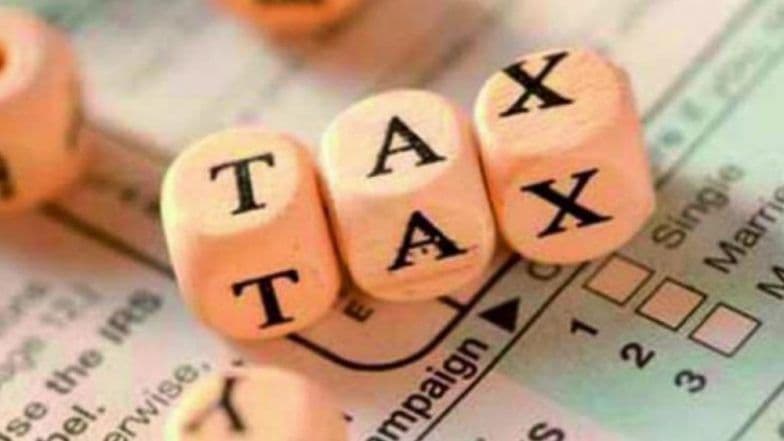 The number of income tax returns this year so far has been 5 million. This is 60 percent higher than last year. Officials said that after filing such a large number of income tax returns, it is clear that people are following the Income Tax Act and this is a good sign for the government finances. Today is the last day of filing income tax returns for unemployed people for salaries and for business and other professionals. This number will increase due to the crowd at the last minute to fill the returns. Yesterday 20 lakh returns were filled. The Income Tax authorities claim that it is a clear indication that people's obligation to comply with the deadline for filing returns is that in November, 2016, the number of tax fillingers has increased after the ban was imposed.
9.The shipping ministry signed the new wage agreement, benefiting one lakh 35 thousand ports and dock employees and pensioners :-
The Ministry of Shipping has signed a new wage agreement which will benefit one lakh 35 thousand ports and dock workers and pensioners. On this agreement, the shipping ministry, the port authorities and the labor organization signed in Mumbai yesterday. Under the new agreement, workers and pensioners will be given increment of ten decimal six percent. Under the wage agreement, there will be 'C' and 'D' category employees and this will benefit 32 thousand laborers and one lakh pensioners of the twelve major ports of the country. The benefit of increased pay will be applicable from January 2017 and will be available for five years.
10.Railways to start Ramayana Yatra Express from November 14, know what will be special :-
Indian Railways is launching the Ramayana Yatra Express train from November 14th. This train will run from Madurai in Tamil Nadu. According to the Indian Railway Tourism and Catering Corporation (IRCTC), the 800-seat train will travel from Madurai to Rameshwaram in Tamil Nadu. It will take a total of 15 days.
According to the information from IRCTC, the train will pass through all the important sites connected with the life of Lord Rama. Apart from this train will also be the Ramayana Circuit located in India.
In the tour package, facilities will be provided for changing food, accommodation, bath and clothes. This work will be completed in Dharamshala. A tour manager of IRCTC will stay together for the passengers not to be in trouble, and they will manage all.
Apart from Madurai, passengers can also take the train from other places and Ramayana travels will stop at many stations including Dindigul, Karur, Erode, Salem, Jolarpet, Katpadi, Chennai Central and Renigunta.
According to the information, for the temple darshan of other places, from the train Nasik Road, Panchavati (Aranaya Kandam), Chitak Dham (Ayodhya Kandam), Darbhanga (Bala Kandam), Sita Marahi, Janakpur (Nepal), Ayodhya and Nandigram (Ayodhya Kandam) , Allahabad and Shringvarnapur (Aranyaya Kandam) and Rameswaram.