CURRENT GK
1.Amazon's Jeff Bezos is now the richest man in the world :-
Amazon founder Jeff Bezos on Thursday became the world's richest person, as a jump in the share price of the US tech giant enabled him to overtake Microsoft founder Bill Gates, Forbes magazine estimated.
The magazine said its real-time tracking of personal fortunes showed Bezos with a net worth of $90.5 billion, ahead of the $90 billion for Gates.
2.SIDBI starts merchant banking operations :-
Small Industries Development Bank of India (SIDBI) organized a brief interactive workshop at Mumbai on the issue of enhanced access of MSMEs to capital markets including SME Trading Platform and Institutional Trading Platform.
To benefit the expanding number of growth oriented MSMEs especially those with a strong technology and innovation quotient, SIDBI has started full fledged Merchant Banking operations.
The meeting aimed at sharing ideas, issues, constraints, suggestions for addressing the challenges in MSMEs accessing capital through the SME Exchanges or the Institutional Trading Platform (ITP) of BSE and NSE.
SIDBI set up on April 2, 1990
Headquarters – Lucknow
CMD – Kshatrapati Shivaji
Microsoft launches 'Made for India' Kaizala app :-
Microsoft launched its first "Made for India" chat messaging application called Kaizala .
Kaizala is a made for India product for the mobile first world . The application is designed for large group communication and can enable messages to be sent to millions of people on a group simultaneously.
Microsoft Kaizala has been optimised for 2G networks to enable connectivity in remote locations and offers features with offline support.
Headquarters- Redmond, Washington
CEO- Satya Nadella
Chairman of Microsoft India – Bhaskar Pramanik
4.Preliminary text of English rendering of Prime Minister's speech at the public meeting in Rameswaram, Tamil Nadu (27 July, 2017) :-
Rameshwaram is the land which has shown the way to the spiritual life of the country as a light house for thousands of years. And in this century Rameshwaram will also be known for one more reason – for providing this country a diligent scientist, a motivational teacher, an intelligent thinker and a great President in the form of Abdul Kalam ji.
It is a great honour for me to touch this sacred soil of Rameswaram. As home to one of 12 Jyotirlings of our country Rameswaram is not only a religious center.
5.New Satellite Launch Pads :-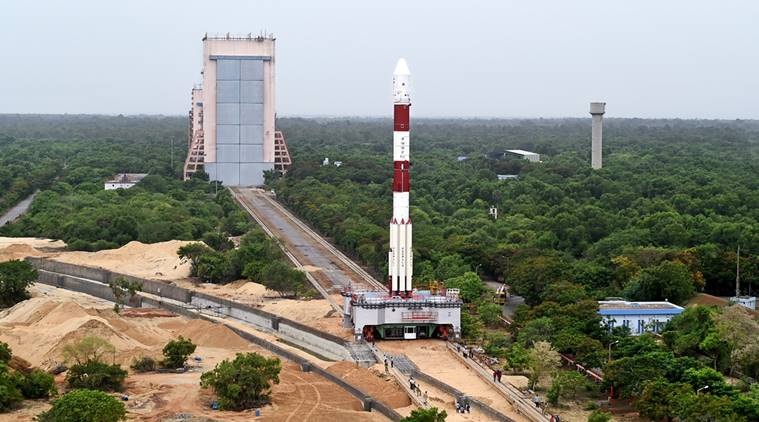 The Indian satellite launching station located at Satish Dhawan Space Centre, Sriharikota has two launch pads – the First Launch Pad (FLP) and the Second Launch Pad (SLP).
A Second Vehicle Assembly Building (SVAB) is being established at the Second Launch Pad to overcome the limitation in the number of vehicles that can be assembled and integrated in a year, which is expected to be ready by the beginning of next year.
In addition to enabling a significant increase in the launch frequency from the existing two launch pads, the SVAB can also cater to the requirements of a third launch pad at Sriharikota in future.
6.India all set to access resources under the Green Climate Fund for Finance Climate Action :-
Union Minister of Environment, Forest and Climate Change, Dr. Harsh Vardhan has said that India is committed to the cause of Climate Change.
Delivering the keynote address on the occasion of the signing of Accreditation Master Agreement (AMA) between Green Climate Fund (GCF) and National Bank for Agriculture and Rural Development (NABARD) here today, the Minister said that India has been leading from the front in tackling global climate change issues and it will continue to do so in the future as well.
7.Shri Rajnath Singh chairs meeting of Home Minister's Advisory Committee for Chandigarh :-
The meeting of Home Minister Advisory Committee for Union Territory Chandigarh was held here today under the Chairmanship of Union Home Minister Shri Rajnath Singh.
The Union Territory was represented by Shri V. P. Singh Badnore, Governor of Punjab and Administrator, Chandigarh, Smt Kirron Kher, Member of Parliament and other Members.
8.Prime Minister's Special Scholarship Scheme for Jammu & Kashmir :-
The Special Scholarship Scheme for Jammu & Kashmir is being implemented since 2011. The scheme aims to encourage the youth from Jammu & Kashmir to pursue higher education in educational institutions outside the state.
The Government has taken several initiatives to ensure that the benefits of the scheme is availed by all deserving students.
As a result of various initiatives, including creation of ten supernumerary quota in Engineering Colleges, more number of students are taking admission in professional courses.
9.Shri Bandaru Dattatreya attends the BRICS Labour & Employment Ministers' Meet in China :-
Indian delegation led by Shri Bandaru Dattatreya, the Minister of State (Independent Charge) for Labour & Employment participated in the BRICS Labour & Employment Ministers' Meet, held on 26-27th, July, 2017 at Chonqging, China.
China is the chair for the BRICS Labour & Employment Ministers' Meet for the year 2017.