1.Dena, Vijaya and Bank of Baroda announce the merger, government waits for banking reform :-
The Government has started the process of merger of three banks, taking important steps towards strengthening the government banks. Bank of Baroda, Dena Bank and Vijaya Bank will be merged. The bank which will be formed in all three banks, will be worth Rs 14.82 lakh crore and it will be the third largest bank in the country after SBI and PNB.
To improve the country's banking system, the government has decided to unite three government banks together.
After an economic review meeting chaired by Finance Minister Arun Jaitley, Financial Affairs Secretary Rajiv Kumar told the media that the government will continue to provide capital support to the bank formed after the merger.
Rajiv Kumar said, "We have decided to merge Dena Bank, Vijaya Bank and Bank of Baroda. After this merger, the country's third largest government bank will come up.
Currently, the largest bank in the country is State Bank of India. Following are the second and third positions of HDFC and ICICI, which are private sector banks.
2.PM Narendra Modi will give a return gift of 557 crore rupees to Varanasi today :-
Prime Minister Narendra Modi celebrated his 68th birthday in his parliamentary constituency Varanasi yesterday. Now there is a return return gift. Prime Minister Modi will give a return gift of Rs 557 crore to his parliamentary constituency in VR of Varanasi today. Countdown to this program has started.
Prime Minister Narendra Modi is on his two-day visit to Varanasi to celebrate 68th birthday. Today his program is in BHU. He will also address a public meeting at the Amphitheater Ground here. Simultaneously, with the help of more than Rs. PM Modi did the last night at the Dyreka Guest House. After the BHU meeting, PM Modi will leave Varanasi.
3.American billionaire Mark Benioff bought time magazine for $ 19 million :-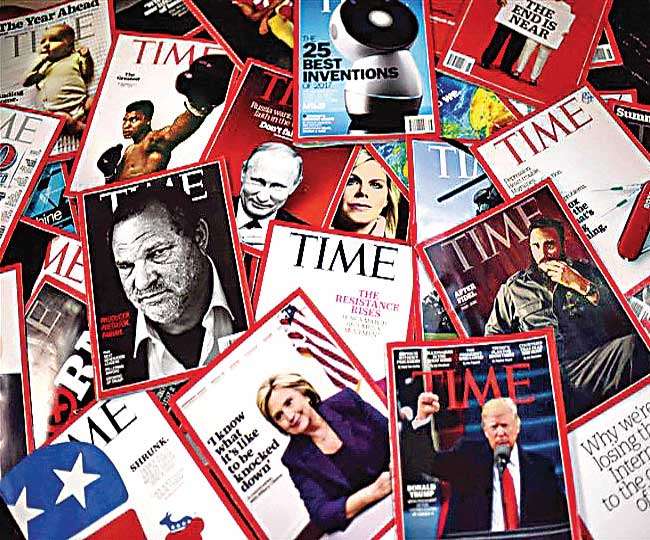 The world's most read weekly magazine time was bought by American billionaire Mark Benioff and his wife Lin, for $ 19 million ( Rs 1,368 crore) on Sunday  .
The magazine's chief editor issued a statement that the Beniof couple has bought the magazine privately and they will not interfere in the journalistic operations and journalistic decisions. With the purchase of this magazine, Mark has joined the list of rich tech industrialists who have bought newspapers and magazines. It includes the world's richest person and Amazon company owner Jeff Bezos.
4.President Shri Ramnath Kovind attended the 11th World Hindi Conference held in Mauritius and was honored by the respected Indian scholars :-
President Shri Ram Nath Kovind today attended the congratulatory ceremony of the respected Indian scholars in 11th World Hindi Conference held in Mauritius, New Delhi.
On this occasion, the President said that Hindi has strong presence in the world. Out of India, more than one crore people speak Hindi and Hindi is taught in major universities. In the Eleventh World Hindi Conference, more than 2000 representatives from 45 countries participated.
5.PM Modi to address joint commander conference of all the three forces in Jodhpur today :-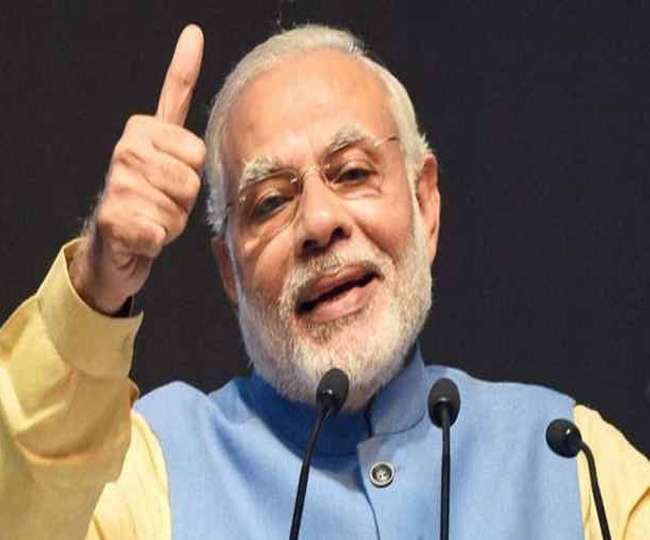 Prime Minister Narendra Modi will address the joint commander conference of the three forces in Jodhpur for the third time on September 28. The conference will include Chief of Army Staff General Bipin Rawat, Chief of the Air Force Air Chief Marshal BS Dhanova and Naval Chief Admiral Sunil Lamba.
In addition to the unified command, the sensitivity of the LoC in Jammu and Kashmir, the range extending from North East to Jammu Kashmir, at least casualties in the Armed Forces, the need for strategic arms and area of ​​the area, field commander of Army Commander and Corps Commanders, Army positions on terrorist activities, issues related to soldiers and ex-servicemen and issues related to social media are important decisions.
Let us know that in addressing the first Joint Commander Conference in October 2014, Prime Minister Modi had advised that the Commander Conference should be done in the forward posts and the oceans on the border, except Delhi. The result of this was that in December 2015, the commander conference took place in Navy's aircraft carrier warship INS Vikramaditya. In the same year 2017, it was organized at the Indian Military Academy in Dehradun. This time the Air Force has taken its responsibility.
6.UGC has made changes in education, permission to run open course only on sworn affidavit :-
The UGC has given great relief to the higher education institutions which are involved in the strict rules of free and distance education. Keeping such institutions free from the initial obligation of NAC (National Assessment and Accreditation Council), only one sworn affidavit has decided to allow free and remote courses. Although such institutions would be required to get the NAC ranking within two years of getting permission, otherwise the permission given to them will be canceled. So far, for higher education institutions to start these courses, it was necessary to get NAC's ranking first, which was not possible for new institutions.
In view of these difficulties of the University Grants Commission (UGC), the higher educational institutions have made changes in rules set for free and distance education programs. This is the third change since the rules made for them in 2017.
With this, the UGC has also set up some new criteria for institutes running free and remote courses, under which institutions have been asked to appoint one qualified consultant on every hundred students related to that subject.
In addition, it is necessary to mobilize laboratory, library, on-line communication and information and communication technology facilities in proportion to the number of students. At the same time, under the new rules, free universities have been kept separate from it.
7.Minister of State, Dr. Jitendra Singh will inaugurate the All India Pension Court on Tuesday and will receive 'Experience Award'  :-
Union Minister of State for North Eastern Region (Independent Charge), PMO, Personnel, Public Grievances and Pensions, Atomic Energy and Minister of State for Space, Dr. Jitendra Singh will inaugurate the All India Pension Court tomorrow.
The pension court being organized by the pension and pensioner welfare department will be one of the biggest activities being undertaken by the government for the welfare of pensioners under the dedicated government for pensioners of the Central Government. This is a unique effort under which all the Central Government Ministries will organize pension courts on their own day and the complaints lodged during this time will be resolved only on the spot.
In addition to the pension court, retirement pre-consultation (PRC) workshop is also being organized for the employees of the central government who are going to retire in the next six months. 600 retired Central Government employees will participate in this PRC, most of whom are affiliated with Central Armed Police Forces. The aim of this PRC workshop is to provide awareness about voluntary activities after retirement, as well as creating awareness about the total amount of retirement, along with the following facilities related to retirement including medical facilities and voluntary activities after retirement.
8.Shri Piyush Goyal inaugurated the first 'India Tourism Mart 2018':-
Central Railway and Coal Minister Piyush Goyal today Union Tourism Minister in New Delhi Shri . J. Inaugurative presence of Tourism Minister of Alphons and Morocco, Mr. Mohammed Sajid inaugurated the 'first' India Tourism Mart (ITM 2018). India Tourism Mart is being organized by the Ministry of Tourism, organized by the Federation of Indian Tourism and Hospitality Associations (Faith) and the cooperation of State / UT Governments from 16 September to 18 September 2018. On this occasion Secretary, Ministry of Tourism, other senior officials of this Ministry, President / Member of Faith and representatives of the country and abroad were also present.
While inaugurating the India Tourism Mart, Mr. Piyush Goyal wished the Ministry of Tourism to achieve the ambitious target of 100 billion US dollars FTA (Arrival of foreign tourists) amount within five years.
9.Dr. Mahesh Sharma released National Museum Research Bulletin published 16 years later :-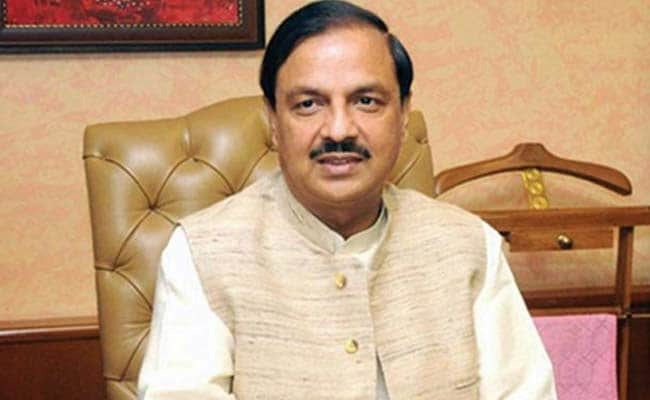 Minister of State for Culture (Independent Charge) and Minister of State for Environment, Forest and Climate Change, Dr. Mahesh Sharma today presented two important publications of the National Museum under the Ministry of Culture- Indus Valley Civilization: An Introduction (Hindi) and National Museum Research Bulletin 10 : Issuance of special issue. National Museum Research Bulletin has been published after 16 years of intervals.
National Museum Research Bulletin Number 10 : There are several research papers in this specialty that show the National Museum's collection, display and education aspects. The research bulletin has been interpreted through colorful pictures. Some colorful images are linked to the National Museum's reserve archive. In this way Bulletin is more attractive to more people. After this research bulletin 16 years interval, the Director General Dr. BR Mani has been revived in the direction of. Dr. Mani is also the Chief Editor of Bulletin.
10.Signing three agreements in the field of maritime cooperation, tourism and training between India and Malta :-
India and Malta have signed three agreements in the field of maritime cooperation , tourism and training. In Malta, Vice President Venkaiah Naidu and President Mary Louise Colero Prika in Florida signed these agreements after their interaction. Vice President arrived in Malta in the second phase of the trip to three countries. Our correspondent accompanying the Vice President has told that the two countries have agreed to increase cooperation in many areas.
There have been three agreements in the areas of maritime cooperation , training and knowledge sharing and tourism cooperation between the two countries . Both countries have also agreed to increase mutual cooperation in the field of information technology , generic medicine ,   tourism , health and transportation. Malta expressed the desire to join the International Solar Alliance, which was welcomed by Vice President Venkaiah Naidu.
11.USA warns of charging 10 percent of China's goods :-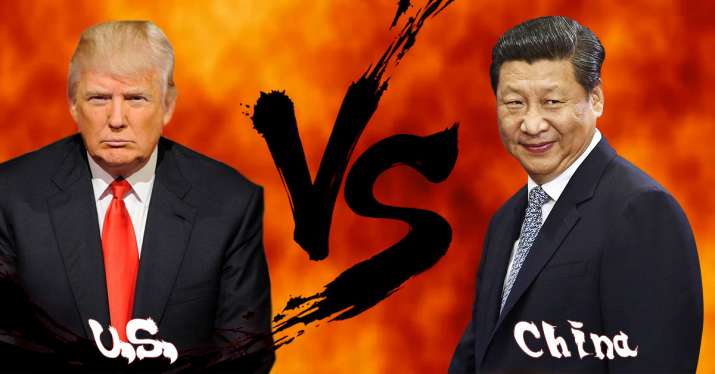 American President Donald Trump said on Monday that he would charge 10 percent of the import of China's goods worth 200 billion US dollars , but he also got Apple's smart watches , FitBit Inc. and other consumer products such as bicycles , helmets and baby car seats Keep it aside.
Mr. Trump has warned that if China takes vicious action against the farmers or industries of the United States , then we will charge an immediate third-stage fee , which is about $ 267 billion additional imports.
A senior administrative official said that the collection of duty on the old estimated list would start from September 24 , but by the end of 2018 this rate will increase to 25 percent , which will allow US companies to adjust their supply chain from some time to some time So to receive.
12.Successful trial of MPAGTM for the second time developed weapon system in the country :-
Successful test was conducted for the second time from the Ahmednagar range of ' Man Portable Anti-Tank Guided Missile ( MPAGTM ) ' , developed weapon system in the country yesterday. All the targets of the mission related to it have been achieved.
On Saturday and Sunday, two missions of the test were successfully completed to various ranges including maximum range capacity.
Defense Minister Nirmala Sitharaman has congratulated the entire team of DRDO , Indian Army and allied industries on the double success of ' Man Portable Anti-Tank Guided Missile ( MPAGTM ) ' .
13.Mutaz Musa Abdullah becomes Sudan's new Prime Minister :-
Mutaz Musa Abdullah has become Sudan's new Prime Minister. Under his leadership, the 21-member Cabinet was sworn in on Saturday. Musa Abdullah has kept the Finance Department in order to bring the country's economy back on track. Sudan has been facing a severe shortage of foreign exchange for the past several months ,  due to which President Omar Albashir had to dissolve the previous cabinet last Sunday and to formulate a new Cabinet to improve the situation.
14.AFG vs SL: Afghanistan's historic win, Sri Lanka out of the tournament :-
In the third match of the Asia Cup, Afghanistan won a historic victory by defeating Sri Lanka by 91 runs. Afghanistan decided to bat first before winning the toss and kept a good target of 250 runs in front of Sri Lanka, in reply Sri Lanka's team was reduced to only 158 runs. With this, the 5-time champions were out of the Sri Lanka Asia Cup. On behalf of Afghanistan, Neib, Mujib, Rashid Khan and Nabi got 2-2 wickets.