1.President gave gallantry and special service award :-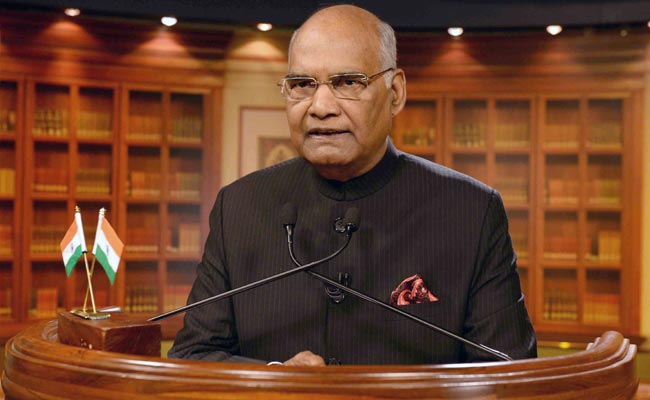 The President and Supreme Commander of the Indian Armed Forces, Shri Ramnath Kovind presented three Kirti Chakra and 17 Shaurya Chakra Awards to show the brave, courage and dedication to the armed personnel of the Armed Forces in a program organized in Rashtrapati Bhavan. A Kirti Chakra and 5 Shaurya Chakra Awards were given posthumously.
The President has given senior officers of the Army for their special services for providing 14 Param Vishisht Seva Medals, one Best War Service Medal and 22 Extremist Service Medal Medals.
2.Election Commission announces Karnataka assembly election programs :-
The Election Commission has announced the election for the Karnataka Legislative Assembly. These elections will be held in the same phase on May 12. Notification will be issued on April 17 and the registration process will continue till April 24. Counting of votes will be done on May 15. Chief Election Commissioner O.P. Rawat in a press conference in Delhi said that more than 4.96 crore voters will use their franchise for 224 seats in the assembly and the management of 450 polling stations will be handed over to women personnel only.
3.Supreme Court bans Khap Panchayats intervention in inter-caste and inter-caste marriages :-
In the case of providing relief to couples who have mutual consent and inter-caste marriages, the Supreme Court has said that interference of khap panchayats is completely illegal. Chief Justice Deepak Mishra , Justice AM Khanvelikar and Justice DY Chandchud have also issued guidelines for making laws to prevent interference. The Supreme Court has said that these guidelines will continue until the Parliament makes proper law in this regard
4.US, Canada and several European countries expelled Russian diplomats :-
Western countries have expelled more than one hundred Russian diplomats after accusing them of giving poisonous substance to former Russian spy. These countries have taken this step while showing solidarity with Britain. The UK has already expelled 23 Russian diplomats. This is the biggest boycott of Russian diplomats from western countries after the height of the Cold War. These countries include USA and many European countries.
The US has ordered 60 closure of Russian consulate in Seattle after expelling 60 Russian diplomats as intelligence officers. More than a dozen of these diplomats are stationed in Russia's permanent embassy. The White House has said that all Russian diplomats and their families connected with intelligence agencies have been given seven days to leave the country.
Ukraine has removed 13 Russian diplomats while Poland, France, Germany and Canada have been expelled by four-four, Czech Republic and Lithuania three-three, the Netherlands, Italy and Denmark two-two Russian diplomats.
In Prime Minister Teriza, welcoming showing solidarity, 18 countries have announced the expulsion of Russian diplomats.
5.China promises to remove the problem of trade deficit with India and welcomes Indian investment :-
China has assured to overcome the problem of trade deficit with India. China Commerce Minister Zhong Shan welcomed Indian investment in his country while co-chaired by the meeting of India-China Joint Group on Economic Affairs, Trade, Science and Technology, along with Minister of Commerce and Industry, Suresh Prabhu, in New Delhi on Monday. India's trade deficit with China was more than $ 51 billion in 2016-17. Shri Prabhu urged China to provide more market for Indian agricultural products.
6.Approval of 3,21,567 cheap houses for urban poor under PMAY (urban) :-
With the participation of Goa in the 32nd CSMC, all 35 states / union territories have been included under the PMAY (urban) mission.
Ministry of Housing and Urban Affairs approved the investment of Rs. 18,203 crores with the central assistance of 4,753 crores for construction of 3,21,567 houses for the benefit of the urban poor under the Pradhan Mantri Awas Yojana (Urban). This acceptance was given in the 32nd meeting of the Central Approval and Monitoring Committee held here last evening. Approved projects in 523 cities of Haryana, West Bengal, Rajasthan, Uttar Pradesh, Gujarat, Mizoram, Karnataka, Maharashtra, Madhya Pradesh, Bihar, Kerala, Himachal Pradesh, Punjab and Goa.
Haryana, 70,671 in West Bengal, 59,929 in West Bengal, 54,821 in Rajasthan, 39,683 in Uttar Pradesh, 39,683 in Uttar Pradesh, Gujarat There are 35,851 in Mizoram, 15,798 in Mizoram, 11,941 in Karnataka, 10,649 in Maharashtra, 5,426 in Madhya Pradesh, 8,154 in Bihar, 5,073 in Bihar, 3,345 in Himachal Pradesh, 176 in Punjab, 60 in Goa. 
7.Under the initiative, SIDBI will celebrate its establishment day in a unique way on April 2, 2018, understanding the working style of its largest shareholder, Micro and Small Enterprises (MSE) :-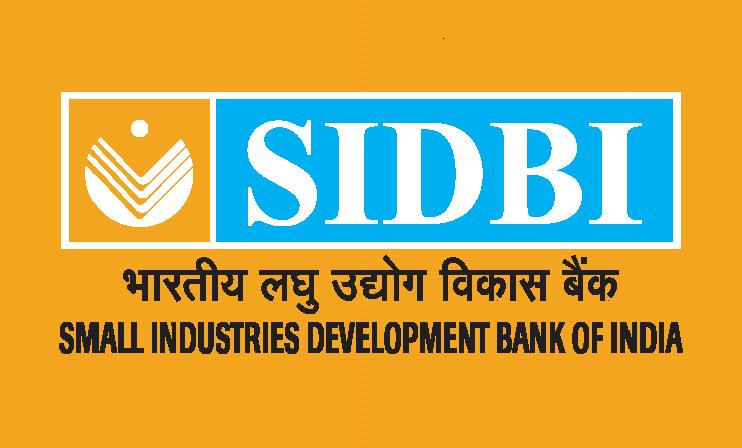 The Indian Small Industries Development Bank (SIDBI) will celebrate its establishment day on April 2, 2018, in a unique way by understanding its working style of its largest shareholder, Micro and Small Enterprises (MSE).
Under this initiative, about 175 officers from SIDBI will be traveling in different clusters of 23 states and around 80 districts, visiting their MSE customers across the country. This tour will be different from the usual visits to consumers, because these officials will spend time with them to celebrate the special day of small entrepreneurs and they can also stay at the residence of the entrepreneurs if necessary permission. During this time, these officers will also meet their shareholders or stakeholders, try to understand the real concerns of the entrepreneurs at the grassroots, and also with the practical experience of the concerned unit and sector (Sector), so that necessary for the improvement of MSME It can be used effectively in the preparation of policies.
8.Center has approved construction of more than 3,20,000 affordable housing for the urban poor :-
The Ministry of Housing and Urban Affairs has approved the construction of three lakh 21 thousand affordable houses for the urban poor under the Pradhanmantri Awas Yojana. In this scheme, more than Rs. 18 thousand crores will be invested in which the central government will contribute Rs. 4, 7, 700 crores rupees. In the meeting held on Monday evening in New Delhi, the Central Approval and Monitoring Committee approved the construction of these houses.
9.The government has planned to take lesser loans in the first half of fiscal year 2018-19 than in the previous financial year :-
In the first half of the fiscal year 2018-19, the government is considering borrowing of two lakh 88 thousand crores of loan. This total loan estimate of the budget is 47 points five to six percent of six lakh five thousand crore rupees.
According to our correspondent, "Economic Affairs Secretary Subhash Chandra Garg told that in the first half of the financial year 2017-18, from April to September, the government took loan of three lakh 72 thousand crore rupees loan. He said that in comparison, there is a considerable reduction in the loan amount in the next financial year. The loan amount for the first half of the year 2018-19 is much lower than the average of sixty sixty five percent in the last five years. He expressed confidence that the government would be able to fulfill all the expenses without the oversdraft. "