NATIONAL NEWS
1.It was decided by Netaji Subhash Chandra Bose to issue a commemorative coin on the anniversary of flagging for the first time in Port Blair:-
The government has decided to issue a commemorative coin of seventy five rupees on the occasion of 75th anniversary of flagging of the tricolor for the first time by Netaji Subhash Chandra Bose at Port Blair . The Finance Ministry has issued notification regarding this. This coin will be a picture of Netaji Subhash Chandra Bose while saluting the national flag in the background of the Cellular Jail.
2.ISRO will launch GSAT-29 communication satellite in Sriharikota:-
Indian Space Research Organization – ISRO will launch the communication satellite GSAT- 29 from Satish Dhawan Space Center in Sriharikota. After the launch of ISRO's biggest ever launch launch vehicle GSLV Mark- III will deliver this communication satellite to geo-static class.
K.A. in GSAT- 29 satellite And K.U. The high powered communication transponder is engaged in the band. This satellite will work for more than ten years.
ISRO scientists are fully prepared for this important launch. The launch vehicle of the fifth generation is considered to be GSLV Mark III, because with its successful launch, the National Space Agency will be ready for heavy launches up to four tonnes. With its success, it will also be able to get support for important mission Chandrayaan-II of next year. After the successful launch of the G-Sat 29 satellite, the speed of data transfer will increase. High speed communication will be promoted in the remote areas of the country.
3.Startup plan for the promotion of young entrepreneurs:-
Advancing the government's plan to encourage young entrepreneurs, Union Agriculture and Cooperation Minister Radha Mohan Singh has launched the Youth Co-operative Entrepreneur Incentive Scheme. After launching the National Cooperative Development Corporation (NCDC) 'Rs 1000 crore' Yuva Sahakar Enterprises Cooperation and Innovation Scheme ', the Agriculture Minister said that it has been started with the aim of accelerating the startups scheme and strengthening the cooperative sector. .
In order to make the scheme attractive, the debt ceiling has been increased from Rs one crore to Rs 3 crore. He said that some provisions have been simplified for beneficiaries of the scheme. Under this, two percent concession of interest will be given.The repayment period will be started after two years. This will help entrepreneurs to get the full support of their business. In response to a question, Singh said that there are a total of eight lakh cooperative societies in the country.
The scope of this scheme has been increased to bring more help to more and bring the youth to it. Co-operative institutions, registered for one year ago, will be given the benefit of the three-year-old registration institutions.
To promote entrepreneurship in cooperatives, Union Minister of NCDC also highly applauded. The Union Minister said that the highest benefit of this scheme will be for the people of the North-Eastern region, Divyang, women and youth of 115 aspiring districts. They can also get many benefits from the general beneficiaries.Singh informed that the NCDC had distributed loans of Rs.18,850 crore during the tenure of the previous UPA government during the year 2010-14, while during the tenure of the year 2014-18 of the current NDA government, a total of Rs. 63,702 crore was disbursed.
This is 220 percent more than the previous government. In response to a question on this, the Agriculture Minister said that the recovery of this loan was 99%. Therefore, the tendency of repaying its debt can not be questioned
4.Patients participating in the affluent and conference e-visa:-
E-Visas' scheme is proving to be very effective in attracting foreign tourists. This is the reason why the number of tourists traveling on e-Visa has increased by four times in the last four years. Under this scheme launched four years ago, 166 countries have been getting this facility for citizens and in the case of patient laborers and participants in the conference, they have been given the convenience of e-Visa.A senior official of the Ministry of Home Affairs said that the continuation of changing the rules of e-Visa consistently with the needs of tourists, and people from more and more countries are being linked to this facility. According to them, only 4.47 lakh people came to India on e-Visa in 2015, in the year 2017 the number was 17 lakh. By October 31 this year, 18.78 lakh tourists have come to India on e-Visas. After the availability of patients and the convenience of e-Visa to participants in the conference, the number of them is expected to increase sharply. So far only the facility of e-Visa for tourism, business and patient was available.
Along with the convenience of e-Visa, there has been a lot of relaxation in visa rules for increasing visas and changing the type of visa to prevent tourists from indulging in any kind of discomfort. Now tourists can easily extend the visa period from 60 days to 90 days. Not only that, tourists can now come to India on an e-visa three times a year, whereas only this facility was limited to only two times. To promote cruise tourism in India, five ports have been equipped with e-visa facility. Not only that, Visa Visitors who are sick in India can easily be converted into a medical visa.
INTERNATIONAL NEWS
5.Prime Minister Narendra Modi and US Vice President Mike Pans discuss global strategic partnership:-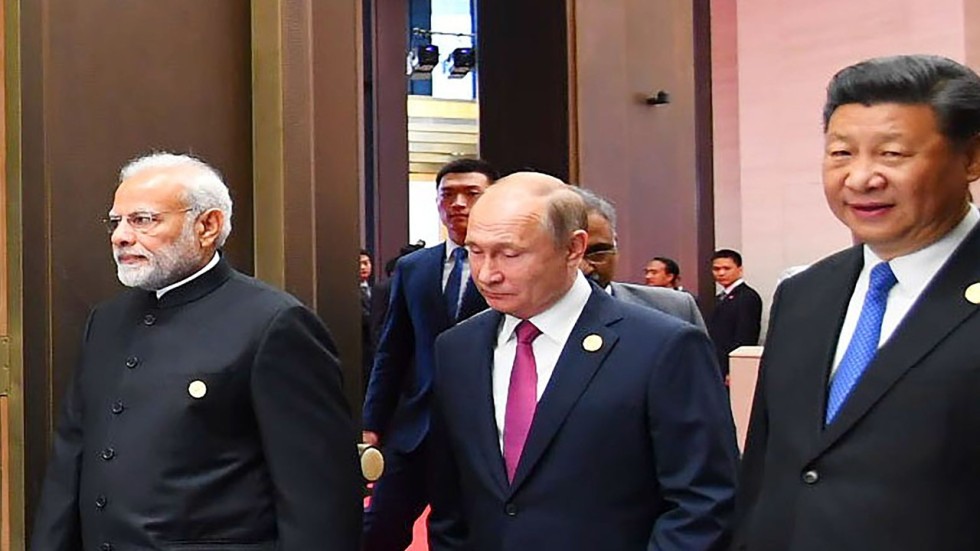 Prime Minister Narendra Modi has met US Vice President Mike Pans to discuss the issue of global strategic partnership.
Foreign Minister's official spokesman Ravi Kumar said on Wednesday, " Both the leaders talked very warmly and during this time discussions were also discussed to increase cooperation on regional and global issues. " It was an informal meeting with Mr. Modi who took part in the East Asia Summit.
It has been said from the Ministry of External Affairs that Mr. Pans has admitted that India has made considerable progress in the economic sector.Shri Gokhale said " Both leaders also discussed bilateral relations , regional and international issues and Shri Pans appreciated India's economic progress and said that India has an important role in regional and international relations. "He said that other than this meeting Shri Modi also spoke to Singapore's own counterpart Li Sein Loong and there was talk of promoting financial techniques , economic and regional coordination between the two .
6.The three most sensitive airports in the country will be handed over to CISF from January 1:-
The CISF will now be responsible for the security of Leh, Srinagar and Jammu in the country's three most sensitive airports. It is believed that the Central Industrial Security Force will take charge from these three places in January. Recently, this decision was approved after the meeting of Home Ministry, Civil Aviation and Security forces.
While there is still the Central Reserve Police Force (CRPF) responsible for the security of Srinagar and Jammu Airport, the Indo-Tibetan Border Police is protecting Leh Airport.
An official said that there are rules and conditions for deploying CISF at these airports, which are for deployment at other places. Before the deployment of security forces, a safety survey of all three airports will also be done. At present, the CISF is handling the security of 61 major airports of 100 out of the country. These include all high profile airports in the country including Delhi, Mumbai and Bengaluru.
SPORTS NEWS
7.Kashyap, Satvik-Ashwini win in Hong Kong Open:-
Former Commonwealth Games champion Parupalli Kashyap defeated Soo Jane Hao of Chinese Taipei in the qualifying round, starting his campaign here at the Hong Kong World Tour Super 500 Tournament here.
Kashyap, who was troubled by injuries in the last few years, defeated Hao 21-7 12-21 21-18 in an hour and three minutes in the match.Kashyap will now face Anthony Sinisuka of seventh seed Indonesia in the main draw.
The mixed doubles pair of Satviksaiyaraja Ranchardadi and Ashwini Ponnappa defeated Chinese Taipei pair of Wang Chi Lin and Li Chia Sin in the first round of the main draw 21-16, 19-21, 21-14.Satvik and Ashwini will also face the Chinese Taipei duo of Li Yang and Soo Ching in the next round.
8.Indian women team eyes World T20 semi-finals:-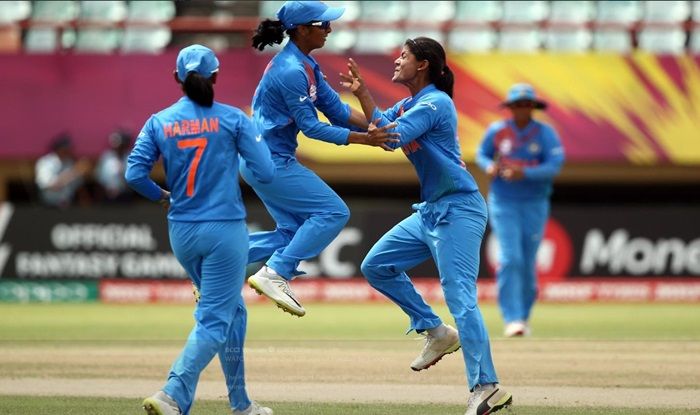 India will look to be on the semi-finals as the strongest contender for the win in the ICC Women's World Twenty20 Group B league match against Ireland here.The Indian team is in good form and has won an easy win in the first two matches, including the win which won two days earlier against the rivals Pakistan.
Captain Harmanpreet Kaur made a grand start of the tournament with a hundred in the first match in Providence against New Zealand and now India has to face Ireland on this ground.
On the other hand, Ireland had to face defeat against both Australia and Pakistan.India will emerge as a strong contender in the match against Ireland but Harmanpreet knows that his team can not take any opponent lightly in this prestigious competition.
Ireland's team is known for its battle and India will not want to take them lightly because it can shock the prospects of qualifying for its semi-final.While Harmanpreet was the star of victory against New Zealand, Mithali Raj, the most experienced player in the team, made a half-century during the seven-wicket victory against Pakistan.Jemima Rodriguez started his T20 career with a superb half-century. Smriti Mandhana and Veda Krishnamurthy would like to play big innings against Ireland.
Off-spinner Dayanimal Hemlata and leg-spinner Poonam Yadav in the bowling department have done a great job by scoring 10 wickets so far . The team's fast bowlers will also want to leave their influence in the upcoming matches.
9.Indian team ready to do the best at the AIBA World Championship – Mary Kom:-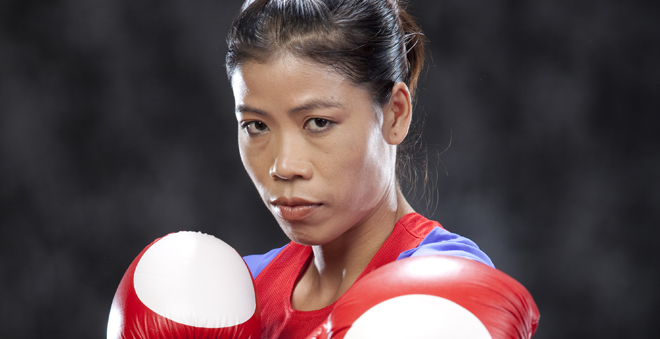 Five-time World Champion female boxer MC Mary Kom is hoping for the best performance from himself and the entire Indian team in the AIBA women's world championship that starts here.
Mary Kom (48kg) has won six gold medals from five gold and one silver in the world championship and now she is looking at the sixth gold. He is still perfectly fit and wants to finish his career by playing in the 2020 Tokyo Olympics.
"The preparations are going well and we have practiced against many countries, " Marikam, the ' brand ambassador ' of the 10th AIBA Women's World Championship , said in a press conference held here . Training against different partners gives a lot of experience. The coaches are also working hard with everyone. We are also preparing our best for all boxers. "
BUSINESS NEWS
10.World's cheapest modern train set is T-18:-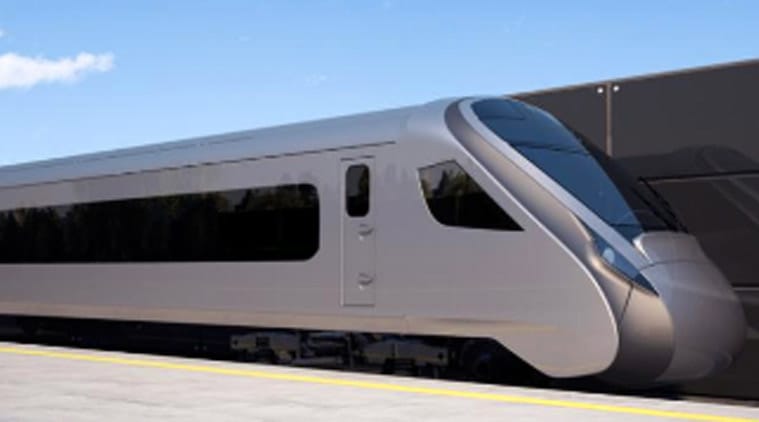 Indian Railways has expressed its intention to present the world's first train set T-18, with the indigenous technology, to be the world's cheapest and most modern train set.
Record set T-18, prepared in 18 months in Chennai's Integral Coach Factory, was handed over to the Research and Standards Organization (RDSO) of Northern Railway and Railways today for testing. Before leaving for Moradabad to test it at the Safdarjung railway station in the capital, the high-level sources of the railway claimed that the 16-coach train set is in line with world-class standards and is fully made on Indian technology and design and making it In only Rs. 100 crores has been spent.
Sources said that anywhere in the world, such a train of 16 coaches can not be set up in 100 crores. He also said that the second rack of T-18 will be prepared soon and after that regular production will start. He said that on the commencement of regular production, the cost of each coach decreased to less than five crore rupees. In this way, the cost of this train set ready for 100 crores is likely to be less than Rs. 80 crores. Sources said that this carriage is a milestone in the history of Indian Railways. It has come out of the factory after nine months of being the first weld. It will now be offered at global rail technology fairs / conferences Referring to the grant of Diesel Multiple Unit to Sri Lanka, he expressed hope that Indian Railways will get orders from all the world's countries on the basis of latest technology and price.
11.Chief Representative of Asia-Pacific region created by Siddharth Tiwari of Bank of International Settlement:-
Bank of International Settlement (BIS) has appointed Siddharth Tiwari as Chief Representative of Asia-Pacific region.
Tiwari's appointment is effective from November 1, and he has replaced Eli Ramolona, ​​the Chief Representative (Asia Office) of BIS from 2008 to 2018.
" I welcome Siddhartha's senior management team and , in view of his rich experience , his contribution in all fields of Bank's work whether it is international cooperation or economic research and banking activities ," Bis General Manager Agustin Kargentes said . I hope to expand from "
Tiwari has earlier served as the Executive Secretary of the Group of Effective People of G20 for Global Financial Operations. He has also worked in senior positions in the International Monetary Fund.