NATIONAL NEWS
1.PM Modi to address CREDAI YouthCon -19 at Talkatora Stadium in New Delhi:-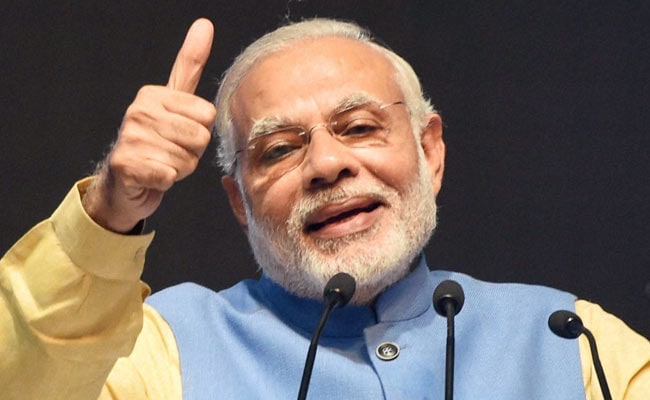 Prime Minister Narendra Modi will address the CREDAI YouthCon -19 at Talkatora Stadium in New Delhi. The theme for this YouthCon is Next Generation. He will also visit the exhibition organized by Confederation of Real Estate Developers' Association of India, CREDAI. An official release said, the annual conference will bring together the next generation of real estate builders and developers to enlighten their young minds and share their thinking and approach.
Established in 1999, CREDAI is the apex body representing real-estate developers from over 200 cities in the country.
2.Ministry of Textiles will organize 'outreach' program for stakeholders:- 
The Ministry of Textiles is organizing ' Outreach ' program for the Micro , Small and Medium Enterprises of Textile Industry sector in New Delhi on February 13 , 2019 . Prime Minister Shri Narendra Modi had announced a 100-day interactive program to support and support stakeholders. The Union Minister for Social Justice and Empowerment Dr. Thawar Chand Gehlot will be the chief guest of the program. The Union Textile Minister Smt. Smruti Zubin will chair the program. On this occasion, the Minister of State for Textiles, Shri Ajay Tamta will also be present.
On this occasion, achievements of the garments sector related to MSME will be shown through an exhibition.
Prime Minister Shri Narendra Modi launched a 100-day Outreach program for MSME on November 2 , 2018 . For this, 100 districts were identified throughout the country. 39 districts were marked for the Ministry of Textiles. In the 39 districts, 12 handlooms , 19 handicrafts and 8 powerlooms were set up.
Under the outreach program to find camp for several programs currency loans in cooperation with local banks were held , e-thread beneficiaries of registration , distribution of beneficiaries tool kit , artisans and recognize the weavers form of registration and distribution , Popularizing the 24×7 helpline number, giving quality certificates and providing social security. On 9th and 10th February, 2019, programs were organized at the district level. Exhibitions were organized on 11th and 12th February at state level handlooms, handicrafts and powerloom products.
The share of MSME sector in India's total textile industry is more than 75 percent. Most units will benefit from new initiatives such as two percent reduction in interest rate for new loans, additional deduction of two percent for export credit, credit clearance up to 1 crore within 59 minutes etc.The textile industry is rapidly moving forward on the path of modernization , expansion and integration, requiring skilled personnel. The Textile Ministry is providing skill training to the youth.The credit facility to MSME sector , access to the market and support and cooperation will encourage the units and the Indian textile sector will grow. The outreach program will benefit from the textile manufacturing units of Textile Hub like Gujarat, Maharashtra, Tamil Nadu and Uttar Pradesh.Loans will save time in micro , small and medium enterprises, in less than an hour . The inspection by the inspector to ease the investigation, the inspection of the inspection by the computer, uploading the report within 48 hours on the portal etc. will facilitate the business of entrepreneurs.The government had launched a special campaign to open bank accounts and promote digital payments in weaver clusters.Each district has been made in-charge of the Joint Secretary level IAS officer who will work with the nodal officer of each district.
3.Ministry of Information & Broadcasting will hold the first annual conference of media units:- 
The Ministry of Information and Broadcasting is organizing the first conference of media units in Vigyan Bhawan, New Delhi on February 13 , 2019 . The inaugural session of the conference will be chaired by Union Minister of Information and Broadcasting and the Minister of State for Youth Affairs and Sports (Independent Charge) Col Rajyavardhana Rathod.The purpose of the conference is to provide a platform for bringing the officers of Indian Information Service working under various media units to one place at the all-India level , where they can discuss emerging communication patterns. The aim of the Ministry through this conference is to strengthen the sense of working together between media units , in order to provide information to the last mile. Apart from this, there will also be discussion about the use of new technology in communication.The representatives participating in the conference will also discuss ways of using social media to reach target audience groups and will also talk about increasing the reach of communication in relation to geographical and cultural barriers.
4.Workshop on National Integrated Logistics Scheme Organized :-
World Bank's Logistics Performance Index marked a significant improvement in the ranking of India: Shri Suresh Prabhu 
A workshop was organized in New Delhi by the Logistics Department of the Ministry of Commerce and Industry. This workshop was organized to discuss the available opportunities and challenges in this sector of the country with stakeholders involved in logistics. Minister of Commerce & Industry and Civil Aviation Mr. Suresh Prabhu gave the keynote address on this occasion.On this occasion Shri Suresh Prabhu said that India has made significant improvements in its ranking in the World Bank's Logistics Performance Index. India has risen above the 54th position in 2014 and has reached 35th rank in 2016. He said that despite this reform, India needs to ensure better ranking in its rankings, so that we can become part of international standards, reduce costs, connect to global value chain and increase trade. Able to Shri Prabhu said that the coastal line of India is 7600 km long, so our ports and shipping industries can play a major role in improving logistics sector.The logistics sector of India is largely disintegrated, so under this, the main objective is to reduce the cost of logistics cost from the present 14% of GDP to 10% by 2022. India's logistics sector is quite complex due to more than 20 government agencies, 40 partner government agencies (PGA), 37 export promotion councils, 500 certifications, 10000 commodities and 160 billion market sizes. It employs 12 million jobs, 200 shipping agencies, 36 logistics services, 129 ICDs, 168 CFS, 50 IT ecosystems and bank and insurance agencies. Apart from this, 81 authorities and 500 certificates are required for export-import (EXIM).Shri Suresh Prabhu informed the participants that the Ministry of Commerce has developed a Logistics Portal which is powered by technology and it will create a favorable ecosystem for achieving high efficiency in all aspects of India's Logistics sector. This portal  will ensure ' ease of trade ' in international and domestic markets  . It will connect all the stakeholders of EXIM, domestic trade and movement and all activities related to trade on a single platform.
Shri Prabhu also said that the  logistics sector has the potential to create large number of jobs across the country and it is expected that in the near future, 28 million workers will be required in this sector, in order to provide effective quality services. Can be done.
The Commerce Minister said that when the portal starts working, it will ensure an institutional mechanism which will work in an organized manner to ensure supply chain integration from the logistics sector in the country. The Ministry of Commerce will give necessary support to all stakeholders for fulfilling the reduction in basic infrastructure facilities and providing legislative support when needed. Mr. Prabhu requested all the global bodies to join the Logistics sector of India. He said that this alone will bring about a comprehensive change, and at the same time, it will move India along with a firm footing on the path of becoming a five lakh crore (trillion) US dollar economy.Mr. Kenichi Yokoyama, Country Director of Asian Development Bank, Mr. Uwe Brinks, CEO of DHL Freight of Germany, Professor Dr. Wonqu Kim of Korea Aerospace University and Head of Global Logistics, Korea Transport Institute, Dr. Hong-Seung Roh also participated in these discussions. .
SPORTS NEWS
5.83th National Badminton Championship begins in Guwahati:- 
The 83rd National Badminton Championship is being started in Guwahati. Current champion Saina Nehwal and P.V. last ranked second. Indus will be a major player in female singles. Current singles champion H.S. Pranoy and Kidambi Srikanth, who are in second place, will not be able to play because of injury. In his absence, former champion Sameer Verma and Parupalli Kashyap will be the main players.
6.The pavilion of this stadium was named after Dhoni, the former captain who gave India two World Cups:-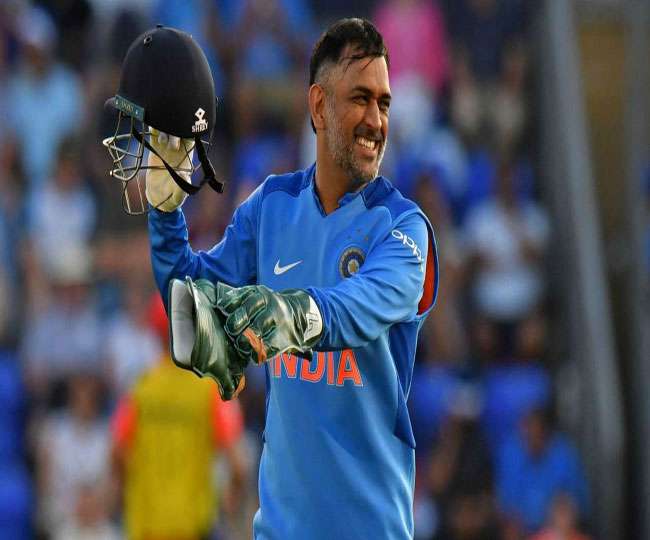 There are many cricketers in India whose name is named after the pavilion of several stadiums. It is a player like Sachin Tendulkar, Sunil Gavaskar and Virender Sehwag. Now another name in this list is going to be named, and that name is the name of former captain Mahendra Singh Dhoni, who gave India two-two wins in the World Cup. A pavilion of Ranchi's JSCA stadium will now be known as Dhoni. Before Dhoni, two pavilions at the Wankhede Stadium in Mumbai are named after Gavaskar and Sachin. A gate from Delhi's Ferozeshah Kotla ground was named after Sehwag. The South Pavilion of the JSCA Stadium will now be known as the Indian wicketkeeper-batsman and former India captain Dhoni. On the South Pavilion, the board of Dhoni's name has been installed. Along with it, the name of the South Zone Gate is named after Dhoni. JSCA has taken these steps with respect to Dhoni. Dhoni's contribution to Indian cricket is historic. Dhoni has given India the title of T20 World Cup and ODI World Cup, which is historic in itself. Dhoni is from Jharkhand and he continues to do great work to promote cricket here. These days, Dhoni is in awesome form and he also did a bang in Australia. Dhoni also did well in New Zealand. Now India has to play cricket series against Australia on their own soil, for which Dhoni is fully prepared. Dhoni is considered to be very important for the Indian team for the next World Cup. The team gets the benefit of the experience of Dhoni. Young players of the team, including Captain Virat, also get guidance from him.
BUSINESS NEWS
7.Oil pricing needs to be done responsibly, balance of interests of both the consumer and the producer – Prime Minister Modi:-
Emphasizing the need for clean and adequate energy supply at a reasonable price to the public, Prime Minister Narendra Modi on Monday said that the need to price the crude oil with responsibility so that it keeps the balance of the interests of both the producer and the consumer.
Inaugurating PetroTech-2019, the international conference of Petroleum sector, Modi said that for a long time, there has been a big fluctuation in the price of crude oil. In such a situation, the price of oil is fixed with responsibility, in which there is a balance between the interests of both the producer and the consumer.
Crude oil prices have come down in recent months due to which many problems have arisen in front of many economies of the world. India imports 80 percent of its oil needs. Last year , the retail price of petrol , diesel reached the record high in the country due to rising crude oil prices in the international market in October . The price of natural gas had also increased and due to this it was difficult to use in gas based thermal power stations as electricity also became expensive due to expensive gas. The use of gas is less polluting than coal and liquid fuel.
Uttar Pradesh's Chief Minister Yogi Adityanath and Union Petroleum Minister Dharmendra Pradhan were also present in the inaugural function.Modi said that today the challenge of ensuring the supply of cheap , clean and reliable fuel to its citizens in front of the countries of the world . For the rapid development of the economy , sustained energy supply is necessary at reasonable prices .He said , " This gives an opportunity to the poor and the disadvantaged sections of society to participate in economic benefits." "Modi said that oil and gas are not just a merchandise. These requirements have become. .. A common man needs kitchen everywhere or airplane , fuel needs everywhere. "The Prime Minister said that even there are more than one billion people in the world which is not available for electricity. There are many people who do not have access to clean energy. India has taken initiative in this direction rapidly. Electricity is being provided to the people as well as clean energy. Demand for fuel , energy in the country is increasing by more than five percent annually.Modi said that India remains a fast growing economy in the world. World's leading agencies IMF and World Bank have said that in the coming years, India will continue to grow faster. A recent report says that by 2030 India will become the world's second largest economy. At present, India is the sixth largest economy in the world and is the third largest consumer country in energy.
8.Household sales increased in the southern cities in comparison to North, West India in 2018:-
In the South Indian cities of Bangalore , Chennai and Hyderabad , the sale of new homes and new homes is more than the sale of new homes in the north and western areas in 2018. Enarock, a consulting firm with land and property, said this in his report.
According to the report , in the southern cities, overall house sales increased by 20 percent. In comparison, the northern region registered an increase of 18% and west by 15%.
Compared to last year, new housing supply increased 77 percent to 67,850 units in 2018. In the National Capital Region (NCR), only 15% supply of new houses and overall increase of 17% in the western Indian city of Mumbai metropolitan area (MMR) and Pune.Encore found that the number of houses sold in the top seven cities is 6.73 lakh , in which the share of southern cities is just 19 percent. At the same time , NCR alone has about 28 percent stake in it.Santosh Kumar, Vice President of Encore Property, said , " It clearly shows that the housing market in Southern cities is coming up exceptionally, and it has come out soon after the sluggishness of the real estate sector."
9.The company will launch the world's first handheld smartphone:-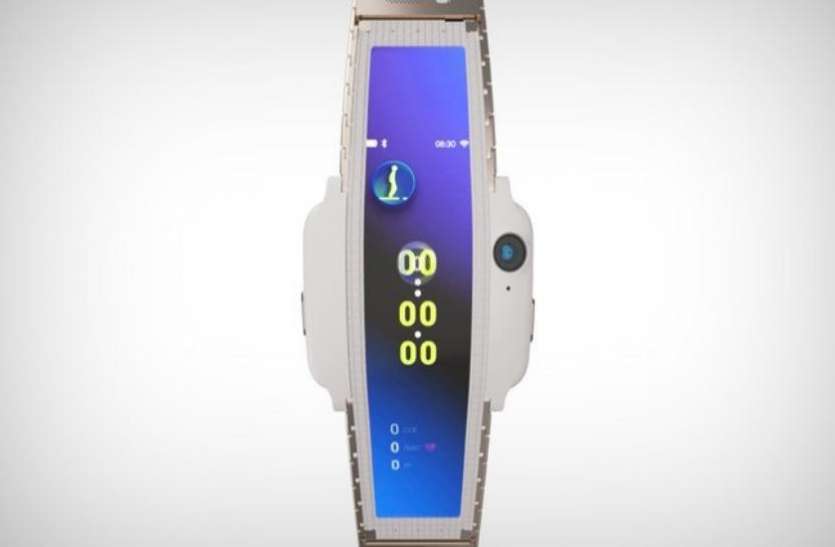 China's smartphone maker ZTE Nubia has announced the launch of its Mobile handset in the Mobile World Congress (MWC) 2019. This phone is being called nubia-α (Alpha). It was first introduced in IFA 2018. However, the company showed only the prototype of this phone that did not work. Now it seems that the company can launch this phone globally. In addition to Nubia in MWC 2019, Samsung and Huawei are also engaged in preparing for launching their own phones. At the same time, Xiaomi can also launch its first foldable phone in this race. Users of nubia-α (Alpha) will be able to wear in the wrists. It will have a KWED OLED touch screen display for which the company's Flaskable Display Technology Flex has been used. This device will have front camera, microphone and buttons. At the same time, charging pins and heart rate sensors will also be given on its back panel. It can be offered in black and golden color variants with metal straps. So far, the company has not shared any details of this phone. Earlier, ZTE had also tried its luck in the field of phone phones. Last year, the company had launched ZTE Axon M with two displays in MWC. At the same time, the company is also working on a dual-screen smartphone. A video related to it has also surfaced. This phone is being called Upgraded Variant Nubia Z18S of Nubia Z18. Samsung is preparing to launch the Galaxy S10 series soon. Under this series, the Galaxy Unpacked event can be launched on February 20, for the phone. This information is given by the company through a teaser on its own social media network. In November last, the company gave a glimpse of its foldable phone at the Samsung Developer Conference. Apart from this, the company was given the teaser of this phone in Paris last month.