NATIONAL NEWS
1.PM Modi to launch various projects at Hazira, Silvassa & Mumbai:-
Prime Minister Narendra Modi will visit Mumbai, Hazira in Gujarat and Silvassa, the capital of union territory of Dadra and Nagar Haveli. In Mumbai, he will inaugurate the new building for National Museum of Indian Cinema and address the gathering. The Museum has been set up to showcase the rich cinematic history of India as well as to encapsulate the socio-cultural history of India as revealed through evolution of Cinema. It will take the visitors through an absorbing journey of more than a century of Indian Cinema in a story telling mode with the help of visuals and graphics, film clippings,  publicity materials and interactive exhibits.
In Hazira, Mr Modi will dedicate to the nation L&T Armoured Systems Complex. Prime Minister will also lay the foundation stone of Nirali Cancer hospital at Navsari. The ultra-modern Nirali Cancer Hospital will be the first comprehensive cancer hospital of Navsari. It will benefit cancer patients of South Gujarat and neighbouring states.In Silvassa, Prime Minister will lay the foundation stone of Medical College in Sayli.
The Setting up of Medical College will improve tertiary care facilities in both Dadra and Nagar Haveli and Daman and Diu, and adjoining areas. Mr Modi will also unveil plaque to inaugurate various development projects in Daman and Dadra and Nagar Haveli. Prime Minister will also launch the m-Arogya app and door to door waste collection, segregation and processing of Solid Waste in Dadra and Nagar Haveli digitally.
2.Indian Space Research Organization will send two unmanned space campaigns in 2020 and 2021:-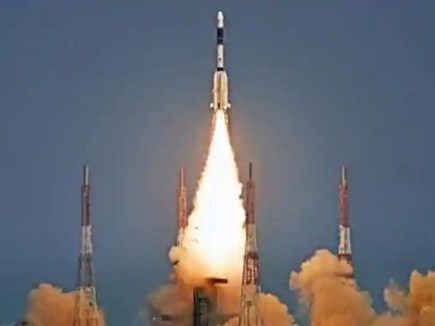 Indian Space Research Organization (ISRO) has announced that it will send two unmanned missions to the space in December next year and in July 2021. President of ISRO Dr. K. Sivan told that ISRO has made several plans this year to promote innovation and creativity and to empower the space shuttle industry. He said that in December 2021, three astronauts will be sent to space for seven days in the first manned spacecraft Gaganyan of the country. Dr Sivan told that in 2021, in the unmanned test mission of Gaganaya, instead of animals, the Hymnoides would be sent to Manavadha Machine.
3.BHEL and Libkine will build India's first lithium-ion Giga factory:- 
Bharat Heavy Electricals Limited (BHEL) and Libkine are negotiating for the construction of 1 GWH lithium-ion battery plant in India. The capacity of this plant will be increased to 30 GWH. Along with this, India has clarified its commitment to energy security and clean energy.BHEL will soon send a team of high officials for the facilities, R & D infrastructure and other technical – business case studies. Based on the evaluation and recommendations of the team, the formation of joint venture will be further extended.This project will bring energy self-reliance and reduce oil imports. This project will be started under MED BY INDIA FOR INDIA. Under this, major machines will be manufactured in the country.Many cities of the country, including Delhi, are working tirelessly to reduce their pollution level. Electricity-based transport system will reduce emissions. During the last year, the number of electric cars in the world has reached one million and the International Energy Agency has estimated the number of electric cars in the world to be 140 million by 2030.
4.India's strength in space will leave countries like China, behind:-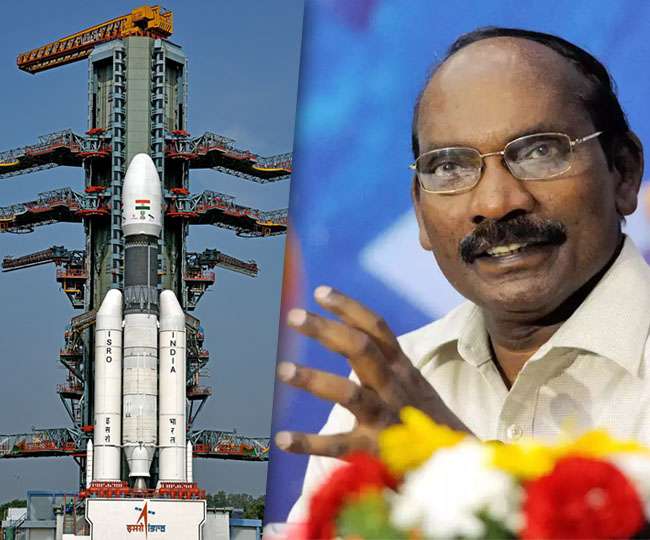 Neighboring country China has fulfilled its mission of sending human beings on the moon, but India is not behind in space. After the success of Gaganaya, he will be far ahead of this. ISRO chief Siwan claimed this on Friday. Along with that, India will acquire such power in space through Gaganayan, which is not available to any country till now. He will send Gaganayan to the moon's South Pole. So far, no country has reached the Yan.
The ISRO chief also shared information related to Chandrayaan-2 campaign during the interaction with journalists. He informed that this campaign will be launched in space between March 25 and April 30 this year. This will also increase India's strength in the field of space. During the moon, he shared some new information about the person taking the moon.They said that the search for those sent on the space has started. In this work the responsibility of the Air Force and other agencies has been given. Although he indicated that an experienced pilot of the IAF could get an opportunity for them.He also cleaned the reasons for the advancement of the delivery of the first test vehicle to Gaganayan and said that its time has been extended by taking more time in the experiment. Anyway, the two videos are suitable for launching the vehicle. First of March-April or December Due to the definite delays, we have increased it from March-April to December. Now it will go in December 2020, while the second test vehicle will be sent around July 2021. Gaganayan will be sent in December 2021 to three astronauts.
The robot will be sent to the test vehicle, the
ISRO chief informed about the two counts sent before the test. He said that both sensors will be sent with sensational sensor-like robots. He said that till now no such creature was sent to such an organism, but no result was available from him. Given this, this decision has been taken. This test is necessary, because through this it will be ascertained, the challenges that humans must face when they go into space.
In the
meantime, ISRO has also announced to launch a comprehensive campaign to connect the youth with space-related activities. ISRO Chairman Siwan informed that under the Youth Scientific Program, people interested in space related activities from all over the country will be identified. Who will be shown to ISRO centers At the same time they will be given a training on space. With this, six inkwater centers will be set up in the country. Under this, the first center has been set up in Agartala. The rest of the centers will also be established soon.
SPORTS NEWS
5.The first gold medal in India Youth Games won by Dev Javiya of Gujarat:-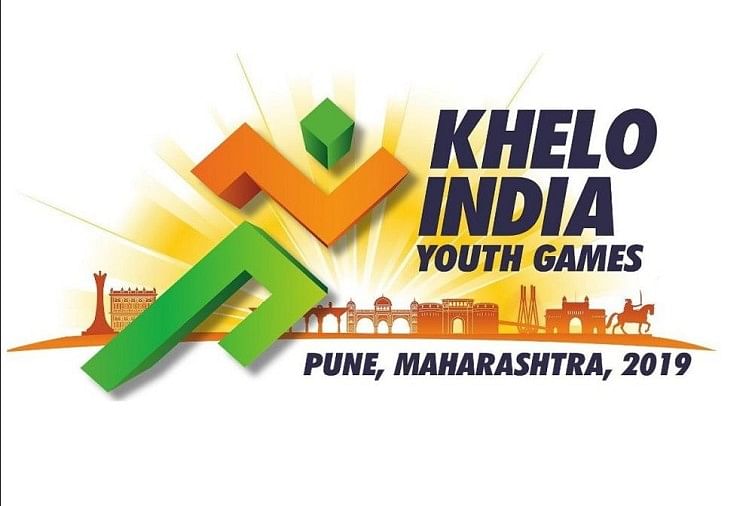 Play in Pune, India's first gold medal in the Youth Games was received by Dev Javiya of Gujarat. Maharashtra topped the medal table. Dev Javiya of Gujarat won  first gold medal of India Youth Contest. Beat Maharashtra's Aryan Bhartia in Under-17 Tennis In under-17 girls, Gargi Panwar of Maharashtra won the bronze medal by defeating Andhra Pradesh's Lakshmi Reddy. The Punjab Under-17 boys and girls team entered the basketball finals.  in the India Games, there will be finals of Kabaddi and Tennis and semi-finals of basketball, table tennis, hockey and bollywood. Early archery and boxing final are also planned today.
6. Dhoni's unbeaten 87 guides India to a historic ODI series win in Australia:-
Mahendra Singh Dhoni struck an unbeaten 87 to guide India to a historic ODI bilateral series win against Australia.  Visitors beat the hosts by seven wickets in the decisive third match in Melbourne today.Dhoni and Kedar Jadhav who made 61, shared an unbeaten 121-run stand for the fourth wicket. India overhauled the tricky 231-run target on a slow wicket with four balls to spare. India made 234 runs.Captain Virat Kohli made 46. Shikhr Dhawan contributed 23 and Rohit Sharma nine. Earlier, put into bat, Australia made 230.  For the hosts, Peter Handscomb was the top scorer with 58 runs. Leg spinner Yuzvendra Chahal stole the Australian show claiming six wickets. Dhoni was declared Man of the Series and Chahal Man of the Match. Before this, India had become first team from the sub-continent to win a Test series.Former skipper Mahendra Singh Dhoni said he has no preference in the batting order and is ready to bat at any position as per the need of the team.It is the first time India remained unbeaten on Australian soil in all three formats and Kohli said it augurs well for the upcoming World Cup.
BUSINESS NEWS
7.Gujarat's Reliance Industries will invest Rs 3 lakh crore in next 10 years: Mukesh Ambani:-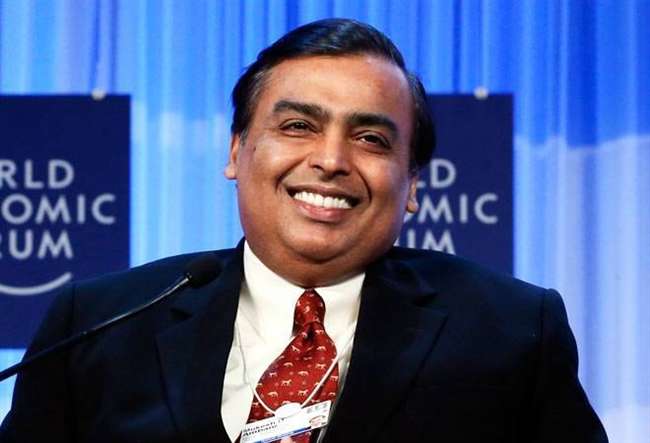 Reliance Industries (RIL) chairman Mukesh Ambani reiterated his commitment to invest heavily in Gujarat in the coming years and said that his company will invest up to Rs 3 lakh crore in this state during the next 10 years. He said that the investment made by Reliance will be in energy, from petrochemicals to tech and digital business.Reliance Industries runs the world's largest petrochemicals refinery in Jamnagar, Gujarat. In the 9th edition of the Vibrant Gujarat Summit, Ambani said, "Gujarat is a land of well-being with Reliance's native land. Gujarat was always in our priority and will continue. ' Recently, Reliance has made big investments in telecom business.Ambani said, "We have so far invested Rs 3 lakh crore in the state, so that more than ten lakh people got employment. Reliance will invest more than double in the next 10 years against the previous decade, which will double the employment opportunities. ' He said that Geo's network is fully ready for 5G and the company's telecom and retail division will soon create a new commerce platform to connect small retailers. Although he did not give information about whether Geo would start 5G. Geo started telecom business in 2016.Ambani said, "Today Gujarat offers the example of Geo 4G wireless broadband network. Geo's network is fully prepared for the 5G. This means that Gujarat will continue to be the leader on the digital connectivity front in the days to come. He said that Reliance Foundation will invest Rs 150 crores in Pandit Deendayal University.Recently, Reliance has managed to become the first Indian company to make a profit of Rs 10,000 crore in a quarter. In the third quarter of the current financial year, the country's largest petrochemical company Reliance Industries (RIL) has earned a profit of Rs 10,251 crore, indicating analysts' estimates.On an annual basis, the company's profits have increased by 9 percent. The company had a profit of Rs 9,420 crore in the same quarter last fiscal. Along with this, Reliance has joined the club of companies making profit of Rs 10,000 crore. Reliance is the first Indian company.
In the third quarter, the company's revenues have increased by 56 percent and it increased to Rs 171,336 crore.
8.Mukesh Ambani, Amazon and Walmart to get into e-commerce business after telecom:-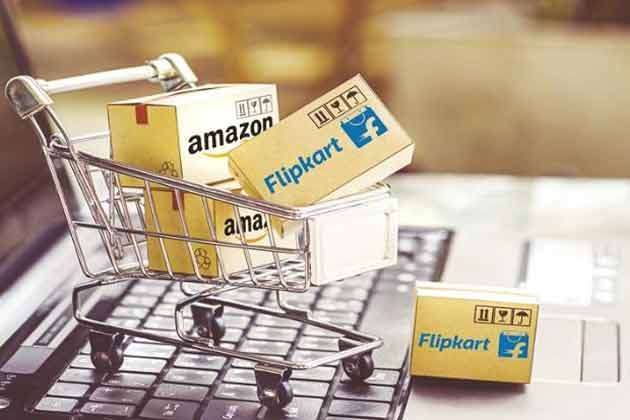 Reliance Industries will step in the field of online shopping to compete with Amazon and Walmart. While publishing the online business template public, Reliance Industries Chairman Mukesh Ambani said that two of the group's companies, Reliance Retail and Geo Infocom will jointly launch new e-commerce platforms in the country.Addressing the 9th edition of the Vibrant Gujarat Summit, Ambani said that Gujarat will first connect with this initiative of Reliance. He said that this will add about 12 lakh retailers and store owners from the state.
It is worth mentioning that in the December quarter of the current financial year, the company has mentioned for the first time the earnings from consumer business, especially telecom and retail operations. The company has reported that one quarter of these areas got help from these areas in its total earnings. On the other hand, 42 per cent of petrochemicals, while refining, helped in earning 26 per cent of revenue.
Addressing Reliance's 41st Annual Meeting, Ambani had said that his company's effort was to double the revenue by 2025. He said that this would be possible because the revenues of retail and telecom business will reach the level of hydrocarbon business.
In 2017-18, the company had earned a revenue of Rs 430,731 crore, in which the company had net profits of Rs 36,075 crore. In the third quarter of the current financial year, the company has made a net profit of Rs 10,251 crore.
E-commerce is the fastest growing business in India and Amazon and Wal-Mart are the largest companies in this sector. Between 2010 and 2014, India's e-commerce has surpassed the growth rate of 209 percent. In 2010, the e-commerce industry was about Rs 20,020 crore, which increased to Rs 83,096 crore in 2014.
According to a report by CII and Deloitte, the online retail industry in India is expected to be worth 6.6 lakh crore by 2020. At the same time, according to the KPMG estimate, it could be Rs 7.78 lakh crore.