1.Prime Minister Modi will take part in the East Asia Summit in Singapore :-
Prime Minister Narendra Modi will attend the 13th East Asia Summit in Singapore . This conference is the regional forum in which 18 countries of Russia, America and East Asia, Southeast Asia and South Asian regions participate every year. Since its inception in the year 2005, in this conference, strategic, Has played an important role in geopolitical and economic development. Mr. Modi will also award prizes to the winners of the first India-Singapore hackathon competition. Students of India and Singapore participated in this competition. On the other hand, the Prime Minister met the leaders of 10 ASEAN countries at the informal India-ASEAN Summit. Shri Modi participated in the Second Regional Comprehensive Economic Partnership Summit. There are 16 member countries in this organization. Prime Minister reiterated India's commitment to expedite the comprehensive and balanced Regional Economic Partnership Agreement of High Quality Shri Modi requested the leaders present in the conference to give necessary necessary rights to their trade ministers to complete the agreements. Shri Modi, in Singapore, A bilateral meeting with Prime Ministers of Australia and Thailand. He also met US Vice-President Mike Pains. After participating in the East Asia Summit, Shri Modi will leave for home on completion of his two-day visit to Singapore.
2.Policy Commission launches 72 hour hakathon to solve problems:–
Policy Commission and UNICEF have jointly launched- Atal Tinkering Lab Hakathon This hackathon will encourage innovation in children. This hackathon will solve people's problems in 72 hours. The name of the winner of this hackathon will be announced on November 20. Speaking on the occasion, Dr. Rajiv Kumar, the Deputy Chairman of the Policy Commission, said that the Atal Tiking Lab and Atal Innovation Campaign will work as a bridge between innovation and schools in the country, which will solve the grassroots challenges. The local coordinator of American citizens in India said that the atmosphere of innovation in India is encouraging and it is very interesting to see how young people make plans for maximum effective solutions at minimal cost.
3.India's most advanced train-18, will reach for trials in Moradabad:-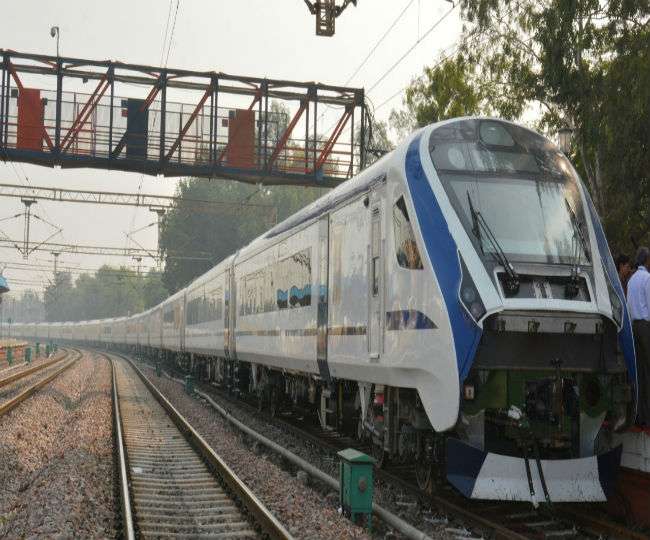 India's most modern train-18 has reached Delhi. Now it will go to Moradabad for the trial. The Integral Coach Factory, built in Chennai, is an example of the success of 'Make in India'. It has been prepared in record time and low cost. There is no need to engine the engine separately in this train. This train is currently under the Research Research and Standards Organization (RDSO) of the Research Institute of Railways and its officers will test this vehicle through modern machines and techniques. There is a plan to run the train-18 at the place of centenary and capital. The first trial of Train-18 will be on the track of 100 kilometers between Moradabad and Saharanpur. Railway officials said that in T-18, there would be trial by keeping sand sacks in place of the passengers. Train break, After inspection of all the technical aspects including safety and security, this train will be sent to the Railway Safety Commissioner. According to railway officials, train will save more than 15 percent of trains compared to 18 century trains. Its speed trial will be on the route from Delhi to Mathura. This route also runs the fastest train speed train in the country. This modern train can be run at a speed of up to 160 kmph. Train-18 trains have 16 coaches. Each four coaches are in one set. Due to the train set, there are engines on both sides of this train. The engines are also in small parts like Metro. In this case, there is a place for 44 passengers to sit in the remaining part of the engine. In this way more passengers will be able to travel. It will save 15 to 20 percent of the energy and reduce the carbon footprint emission. Officials said that the first train set is ready at a cost of 100 crores in 18 months. This way abroad The trains are ready in about three years. It has to spend more than 200 crores on bringing it into India from abroad.
4.'Red' warning for coastal areas of Tamil Nadu and Puducherry on    the Gulf of South-West Bengal:-  
'Gaza', the storm blowing over the south-west bay, has moved forward in the west-southwest direction. During the last six hours, its speed has been 22 kilometers per hour. On November 15, 2018 at 11.30, he was in the center of the Bay of South-West Bengal and his position was latitude 11.2 degrees north and longitude 82.0 degrees east. It is located approximately 240 km southeast of Chennai and about 240 km east-northeast from Nagapattinam (Tamil Nadu). It is feared that the storm will grow in the west-southwest direction and by the late evening of November 15, 2018, it will hit the coast of Tamil Nadu between Pamban and Kudalor. During this, stormy winds will run at 80-90 kmph and their speed is expected to reach 100 kilometers per hour. The magnificent storm 'Gaza' is being tracked by 'Doppler Weather Radar' in Chennai and Karaikal. In the interior areas of Tamil Nadu , coastal Kerala , southeastern Arabian Sea , Gulf of Mannar and Pakistan Strait, there will be a strong wind on November 16 , which can speed up to 30 to 40 kilometers per hour. The speed of the storm can be 50 kilometers per hour on 17th November and there is a possibility of coastal Kerala along with the southeast Arabian Sea.
It is feared that one meter high waves can arise in Tamil Nadu's Nagapattinam , Thanjavur , Pudukkottai and Ramanathapuram districts and in Karaikal district of Puducherry and there is a possibility of tide in the lower areas.
5.Tribal Affairs Ministry and TRIFED will organize 'Adi Mahotsav' in Delhi from November 16 to 30, 2018 – Jual Oram:- 
The Ministry of Tribal Affairs and Triphhed will organize National Tribal Festival' Adi Mahotsav ' to promote tribal arts , culture , dishes and trade . Union Tribal Affairs Minister Jual Oram told reporters that more festival organized at Dilli Haat , the INA 16 to November 30 , from 21 in Nehru Park on November 30 from 16 until and central New Delhi park Nvmber L9 , 20l8 until Will go. In this festival, tribal arts and crafts , medicines , There will be exhibition and sale of various types of dishes and tribal folk art. In this event, tribal artists , chefs , dancers / musicians will be present from 23 states of the country and will show a glimpse of their rich traditional culture.
The Union Minister Mr. Jual Oram said that the theme of this festival is ' Celebration of tribal culture , art , dishes and sense of business ' . In this celebration, 100 stalls will be installed , which will exhibit and sell many more items including tribal handicrafts , arts , paintings , clothes , jewelry. In this celebration, more than 200 tribal artists will be seen from different states, showing a glimpse of a small India.
Shri Oram said that the name ' Adi Mahotsav ' in the name of this event shows that its ' etc. ' part is very important. Adivasi life is guided by primitive truth , eternal values ​​and natural ease. The greatness of the tribal people is in the fact that they have maintained tribal skills and natural ease. Their same quality gives eternal identity to their art and crafts.He told the journalists that in this festival, 600 artisans from 23 states , 80 chefs from more than 20 states and 14 dance groups of over 200 artists will participate.The specialty of this festival is to see wine from liquor, toadi and tamarind chutneys, to make chicks from lacquer, live paintings of four different paintings schools, Worli, Pithora, Gond and Saura, fashion shows of tribal clothing, tribal cuisine made up of mahua And the sale of tribal goods come from different states.
The items kept for sale and exhibition at this Adivar Festival include Bhandara, Maheshwari Bagh, Sambhalpuri, Tajar, Kantha, Silk Sarees, Chhattisgarh, Jharkhand, Maharashtra, Odisha, West Bengal cotton cloth, Men's Madhya Pradesh, Rajasthan And Jharkhand cotton, woolen, and silk jackets, Kurta, Chhattisgarh, Odisha, Madhya Pradesh and Bell Metal from Andhra Pradesh, Gujarat, Maharashtra, Odisha and Madhya Pradesh. Paintings of trees, woolen cloths of Himachal Pradesh, Uttarakhand and Jammu & Kashmir, Madhu, spices, fruits and vegetables of various states, Himachal Pradesh, Odisha, North-Eastern, Madhya Pradesh, tribal ornaments from Telangana, pottery of Manipur and Rajasthan, Rajasthan , North Eastern, Madhya Pradesh, Uttar Pradesh's decorative items, Gujarat, Telangana, Jharkhand bags and Kalan made of grass from West Bengal, Jharkhand and Kerala -Ctai and accessories made from coir.
INTERNATIONAL NEWS
6.Dubai police will catch thieves from flying hover bikes:-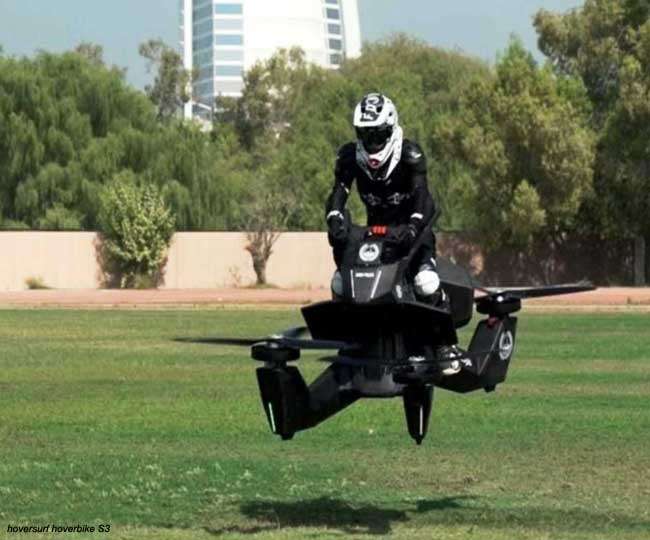 In order to use fast-moving cars, the world's famous Dubai Police has added a flying bicycle to its fleet. Its name is 'Hover Bike' which is capable of flying at a height of 16 feet from the ground at 70 kilometers per hour. After joining this bike in the fleet, Dubai Police has become the world's first such police, with flying bikes. The hover bike can fly at a maximum speed of 16 feet at 70 kilometers per hour. Capable of flying with a weight of 130 kg. This battery driven bike can be blown up once for 25 minutes after charging. It can be lowered into the car's parking and it can also be loaded from here. Hover bike drone has a large size. The bike that looks like a scorpion was made by Russian company Hover Surf.
7.Donald Trump said, "I respect Prime Minister Modi very much":-
US President Donald Trump once again expressed the warmth of his friendship with India's Prime Minister Narendra Modi. During the Diwali celebration at the White House, he said, "I respect Prime Minister Narendra Modi. He is my good friend. ' Mr. Trump has expressed his attachment and feelings to India and Mr. Modi from the US Ambassador Navtej Singh Sarna in the US. Mr. Trump said, 'I will talk to them soon. thank you.' In response, Shri Sarna said, 'He also wants to meet you.' There is also a great friendship between Mr. Trump and Mr. Modi. Mr. Trump had also praised Mr. Modi for promoting economic and bureaucracy in the country (in India) during the campaign for presidential election. Mr. Trump and Mr. Modi will participate in the G20 Summit in Argentina on November 30 and December 1, Where there is a possibility of meeting between them. Although the White House has not made any announcement in this regard so far. Mr. Trump, specially invited from White Sarna to celebrate the White House Diwali, said that he has an attachment to India. Mr. Trump said, 'We like your country. As you know, I have great respect for Prime Minister Modi. Please give my best wishes to them on behalf of me. ' Mr. Trump invited Indian Ambassador Navtej Sarna to share the forum in the White House Diwali program. This is the first time when an Indian ambassador received such a respect in the White House. During the Diwali program, Mr. Sarna stood next to President Trump. 'We like your country. As you know, I have great respect for Prime Minister Modi. Please give my best wishes to them on behalf of me. ' Mr. Trump invited Indian Ambassador Navtej Sarna to share the forum in the White House Diwali program. This is the first time when an Indian ambassador received such a respect in the White House. During the Diwali program, Mr. Sarna stood next to President Trump. 'We like your country. As you know, I have great respect for Prime Minister Modi. Please give my best wishes to them on behalf of me. ' Mr. Trump invited Indian Ambassador Navtej Sarna to share the forum in the White House Diwali program. This is the first time when an Indian ambassador received such a respect in the White House. During the Diwali program, Mr. Sarna stood next to President Trump.
SPORTS NEWS
8.South African T20 League will be the highlight of AB De Villiers:-
AB Divilliers will be the highlight of South Africa's first city-based T-20 league. De Villiers will lead Teshwen Spartus against Cape Town Blitz on Friday in the first match of the Legacy (South Africa) Super League. The one-month long league has started within a month of official launch and without the title sponsor This time the number of international players in this league is also low because some big players had prior commitments.
Cricket South Africa (CSA) has estimated the loss of 4 million Rand ($ 28 million) for the first season of the tournament. This league was first considered in 2017 but it was canceled after not receiving the television agreement or the chief sponsor. This caused a loss of $ 14 million and Chief Executive Officer Haroon Lorgat had to resign.
9.Women's T20 World Cup: India defeated Ireland in semi-finals:-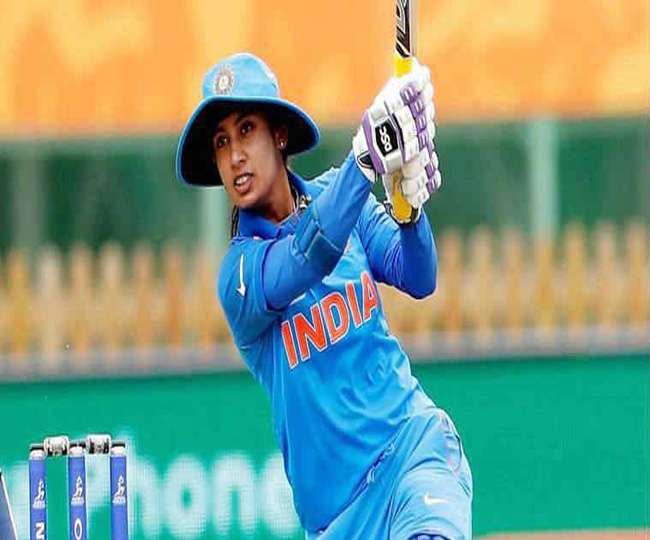 Indian women's cricket team's journey to victory in the T20 World Cup continues Women's team defeated Ireland by 52 runs in the semifinals in Guyana against Group-B in Guyana. With this, the Indian team reached the semi-finals of the T20 World Cup eight years later. The Indian team batted first with the help of Mithali Raj for 51 runs, scoring 145 in six overs in 20 overs. In reply, Ireland's team could score only 93 runs in eight overs in eight overs.
Ireland's poor start of chasing the target of 146 runs from India At the score of 27 runs, the team lost the first wicket as Gabriel Lewis. Shortly after this, Claire Shillington was dismissed by 23 runs. Reaching 84 runs, Ireland lost five wickets. It was almost impossible to win Ireland here.
Eventually, Ireland had lost eight wickets till the end of 20 overs and the score reached only 93 runs. Ireland top scored by 33 runs, third-placed batsman Isobel Joyce. Eight batsmen could not even reach the tenth point in Ireland's innings. On behalf of India, Radha Yadav took the maximum of 25 runs with three wickets. Earlier Ireland won the toss and invited India to bat first. Mitali, along with his opening partner Smriti Mandhana (33), gave the team a solid start. This pair added 67 runs in 10 overs for the first wicket. Middle and lower order of the team although this good start could not translate into big scores. On the last ball of the ninth over, Kim Garth gave Mandhana the first blow to India on the bold. From here the Indian innings faltered. Mitali was standing alone on the other side, but he was not getting any support.After completing the half-century, Mithali got a hat-trick on the total score of 133. Earlier, India had lost wickets of Jemima Rodriguez (18), Captain Harmanpreet Kaur (07), Veda Krishnamurthy (09). Mithali was dismissed on the third ball of the 19th over. Two ball before the end of Dayan Hemlata innings was run out on the personal score of four. Deepti Sharma and Poonam Yadav remained unbeaten on one run.
BUSINESS NEWS
10.Pradhan Mantri Janhana Yojana: 30 crore people with low income in a year connected with banking system:–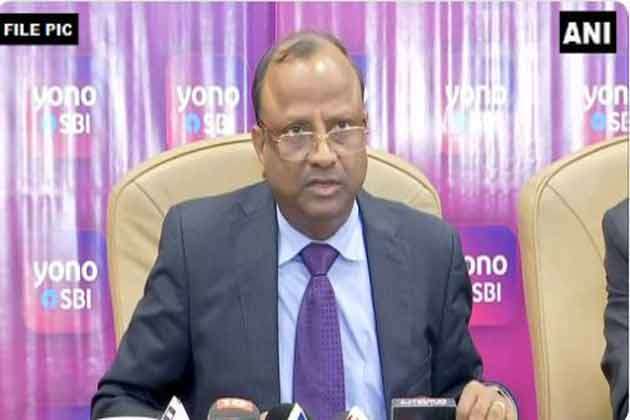 State Bank of India (SBI), a major public sector bank, says that with the help of Prime Minister Janhana Yojana, crores of people have come under the banking system. SBI Chairman said within a year, about 30 crore people have made their enrollment in the banking system under this scheme and have benefited from the bank. Significantly, the Jan Dhan Yojana was started by Modi Government in August 2014. The first phase of this phase was completed in August, 2015. Meanwhile, the main purpose of the government was to open the general bank accounts of the people and to equip them with the RS card.
SBI Chairman said, "In less than 300 years, 300 million (less than 300 million) people of low income have made their own enrollment in banking system under Prime Minister Janhan Yojana, out of these, 32 percent of accounts have been opened under SBI. A total of 260 billion rupees (26,000 crore) of rupees is average of 1800 rupees per person. SBI has made profits through this. "
11.Hallmarking of gold ornaments will be mandatory soon:-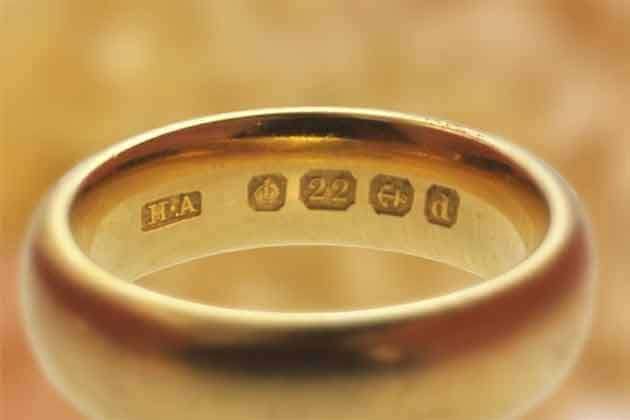 Selling gold ornaments with no hallmarking in the country will soon be included in the category of crime. The government has almost completed the preparations in this direction. In the Union Government, Minister of Consumer Affairs, Ram Vilas Paswan, announced on Thursday that the government will soon make Hallmarking legally mandatory on gold jewelry. He said that the government has given high priority to conservation of consumer rights. In the 'International Standards and Fourth Industrial Revolution' ceremony held on World Standard Day, Paswan said that the Hallmarking was still voluntary on gold ornaments. It will be made mandatory soon. There will be no defect in gold purity after hallmarking. This will ensure the purity of gold jewelry.
In the market, only 14, 18 and 22 carat jewelery will be sold, along with certificates to consumers. Consumer Minister Paswan did not make it clear after the announcement of which month it will be implemented. Currently 653 assessments and hallmarking centers have been established in the country. Most centers are in Tamil Nadu and Kerala.
At the function, Paswan said that the role of smart technology in the fourth industrial revolution will be important. At the standard level, India does not want to be behind any country in the world. Paswan said that 1950's technology is still operating in many industries. This situation will have to be overcome. Standard can be refined by technology. Minister of State for Consumer Affairs, CR Chowdhury said that the use of Artificial Intelligence Technology in new industries is time consuming.