CURRENT GK
1.Prime Minister Shri Narendra Modi laid the foundation stone of Patratu Super Thermal Power Project  :-
Prime Minister Shri Narendra Modi laid the foundation stone for the first phase of the 2400 MW Patrapatu Super Thermal Power Project of NTPC in Jharkhand today. It is a 74:26 percent joint venture between Jharkhand Government and Patratu Power Generation Corporation Limited (PVUNL), a subsidiary of NTPC. Under this, total capacity expansion of 4000 MW will be set up.
Union Minister of State for Power and New and Renewable Energy (Independent Charge) Shri R.K. Several dignitaries from Singh and Jharkhand and the Center were also present on this occasion.
2.India and Netherlands agree on not giving opportunity to terrorists and extremist organizations :-
Prime Minister Narendra Modi on Thursday at New Delhi in the Netherlands the Prime Merck Rutta of with bilateral relations and mutualinterest in issues on discussion of.    
Meeting the latter , international solar agreement to sign to the NetherlandsWorld 's 64 th country to become was. India and Netherlands were education , water , agriculture, food , horticulture , information technology and health , including seven agreements on a sign made.
Press Statement Tw of the Shri Naren Central Modi by the Netherlands of solar organization of member to be on Prasn variation persons expressed the of.  
Both leaders said India and the Netherlands the main executive officers of with roundtable meeting in any part taken. Prime Minister Naren Central Modi has said that both countries the main central executive authorities of with meeting very useful doing.
3.Prime Minister Narendra Modi will lay the foundation for several development projects in Jharkhand :-
During his visit to Jharkhand, the Prime Minister will lay the foundation stone for development projects of 27 thousand crore in the state.
Shri Modi will lay the foundation stone of 4 thousand MW Super Thermal Power Plant in Ramgarh. The three units of this heat house, which will be constructed in the first phase of NTPC's joint venture in Patratu in Ramgarh, will be built up to 2021 and cost about 18 thousand crores. In keeping with the foundation stone of gas pipeline for delivering LPG at the Deoghar airport, urban areas, Prime Minister will also hold a meeting with the District Magistrate of 19 backward districts of the state.
4.Congress candidate Ramesh Kumar elected unopposed Karnataka Assembly Speaker :-
In Karnataka, Ramesh Kumar of Congress was unanimously elected as Speaker of the Assembly on Friday. BJP candidate Suresh Kumar withdrew his nomination for this post. Mr. Ramesh Kumar has also been the President from 1994 to 1999. During this time Mr. H.D. Devegowda and later Shri J.H. Patel was the chief minister.
Chief Minister H.D. Kumaraswamy welcomed Mr. Ramesh Kumar as the president. Later, Deputy Chief Minister Dr. Leader of God and Opposition V.S. Yeddyurappa expressed happiness on being elected unopposed president
Mr. HD Kumaraswamy will face the power test in the assembly. He has submitted a confidence motion in the House. He was sworn in as the 24th Chief Minister of the state on Wednesday. Congress and Janta Dal-Secular Coalition Government Chief Minister Shri Kumaraswamy have claimed the support of 117 MLAs. These include one Bahujan Samaj Party and one Independent MLA.
5.Home Minister Rajnath Singh instructed the authorities to keep a constant eye on the border and to maintain security :-
Home Minister Rajnath Singh has instructed the authorities to keep a constant eye on the border and maintain security. In a review meeting in New Delhi on Thursday, he reviewed the construction of border fencing and construction of checkpoints on roads and border. The Home Minister expressed satisfaction over the completion of fencing on the Indo-Pak border by 97 percent.
6.Under pressure from China, Burkina Faso announced the end of its diplomatic relations with the autonomous bilateral country of Taiwan :-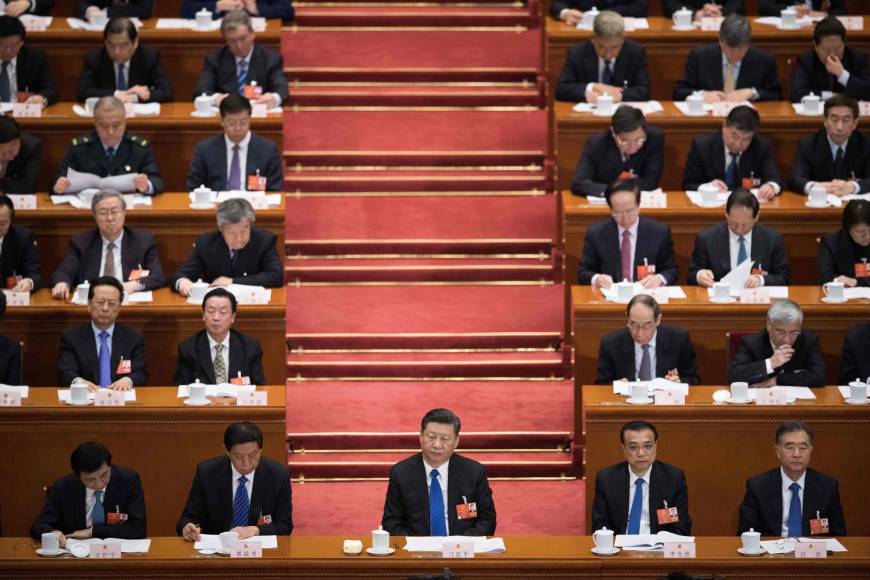 Under pressure from China, Burkina Faso has announced to end its diplomatic relations with the autonomous bilateral country of Taiwan. This has lost Taiwan's second diplomatic partner in less than a month. In a statement issued by the Foreign Ministry of Burkina Faso, it has been said that due to the current situation of the world and its country Burkina Faso and socio-economic challenges of the region, he had to make that decision. Now Taiwan's diplomatic relations remain with only a small African country Swaziland and formal relations are with 18 countries.
7.The bank refuses to accept 50 lakh coins in installment of loan, defaulter telling the company :-
Ranchi Indian Overseas Bank is going to blacklist the local dairy startup Osam Milk soon. In fact, the company is unable to pay the loan installment. It is not that the company has no money to repay the loan. The money is also worth 50 lakhs. Despite government authorized money, the company is on the verge of being a defaulter. Actually, Osam Milk has coins worth more than 50 lakhs. The bank is not ready to take these coins. Neither can they be used in the market. The situation has led to the fact that the company is now unable to repay the loan amount.
8.Twitter, shoe stolen, lodged against rail passengers :-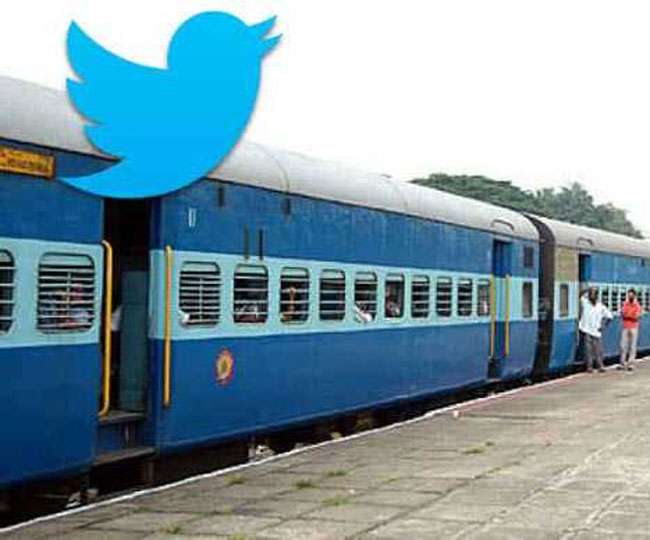 Twitter is becoming a big resort for rail passengers. In the event of trouble from time to time to an unpleasant event, the travelers are now able to register their complaints on the Railway Board Twitter without losing time. Its speed is now: Shaniya: Shaniya: has started to get swift. It has also hit a large extent on the railway authorities and the police station's Heila Hariwala. Now the passengers are tweeting the complaint of shoe stolen and their FIR is lodged.
9.Buy train tickets, get five percent discounts :-
Good news for railway passengers. In order to promote the use of ticket vending machines, the Railways have decided to give a five per cent discount for the passengers who took the ticket from R. In addition, the limit of recharge of smart card has also been increased. The first smart card was recharged up to five thousand rupees, but now it can recharge up to Rs 10,000.
Railway has given information about the exemption of passengers through tweets. Earlier R-wallet used to be used for General Ticket and Monthly Pass, but now it can also be used for tickets for Superfast, Express, First Class etc.
10.Increased losses of IDBI Bank; Tech Mahindra low profit, Sun Pharma up 7% :-
On Friday, giant companies have released results for the fourth quarter of fiscal year 2018. These include IDBI Bank, Tech Mahindra and Sun Pharma. As a result, IDBI Bank and Tech Mahindra have suffered losses, while Sun Pharma has made profits.
11.Indian Government imposes 100% import duty on American goods :-
Government to ignore the charge loss of demand on the steel and aluminum products took retaliatory measures. He extended the import duty of 100 per cent is imported from the US and other developed countries with almonds, walnuts and protein concentrates.
The Finance Ministry has used emergency powers to increase import duty under Section 8A of the Customs Act. According to the notification of Central Indirect Tax and Customs Board (CBIIC), charges on Sabood Almond have been raised from Rs 65 to Rs 100 per kg. Protein concentrate will now cost 40 per cent. So far, ten per cent was charged.