1.Shooter Rahi Sarnobat gave India gold medal in 25 meter air pistol event in Asian Games :-
On Wednesday, on the fourth day of Asian Games in Indonesia, India won a gold and four bronze medals. Our sports correspondent has reported that the shooter, Rahi Sarnob, ran a gold medal in the 25 meter air pistol event, with precision targeting. She is the first Indian female shooter to achieve this milestone.
President Ramnath Kovind, Prime Minister Narendra Modi and Sports Minister Col Rajyavardhan Singh Rathod congratulated them on winning the gold medal of Rahi Sarnobat.
Indian sportsmen put four bronze medals in their shoes in Wushu Norman Rasbina, Santosh Kumar, Surya Bhanu Pratap Singh and Narendra Graval lost their respective matches in the semifinals and got bronze medals.
2.The fourth Summit of BIMSTEC's Heads of State and Heads of Government will be held in Kathmandu, Nepal's capital on August 30 and 31 :-
The Fourth Summit of Heads of State and Government of BIMSTEC, multilateral technical and economic cooperation organizations from the Bay of Bengal will be held in Kathmandu, Nepal's capital on August 30 and 31. Nepal's Foreign Ministry has said that all members of the BIMSTEC have confirmed the participation in the conference.
Prime Minister Narendra Modi will attend the BIMSTEC summit. India's Ambassador to Nepal, Manjeet Singh Puri, gave this information in Kathmandu.
BIMSTEC is the Regional Cooperation Organization of seven countries around the Bay of Bengal. It was established in 1997 and its members include Bangladesh, Bhutan, India, Nepal, Sri Lanka, Myanmar and Thailand. Nepal is the current president of BIMSTEC.
3.India has refused to politely seek assistance from foreign governments for flood relief in Kerala :-
The central government has clarified that India will not accept assistance from foreign governments for flood relief in Kerala under the current policy. The Central Government has said that it is committed to fulfilling the requirements of relief and rehabilitation in Kerala with domestic efforts. Foreign Ministry spokesman Ravish Kumar said that the contribution of Prime Minister Relief Fund and Chief Minister Relief Fund to NRIs and people of Indian origin and international organizations is welcome. He said that the government has expressed gratitude for the offer of relief and rehabilitation assistance on behalf of many countries, including the foreign governments after the fierce flood.
4.Virat Kohli retains top spot in Test rankings, Kohli also rises in rating points :-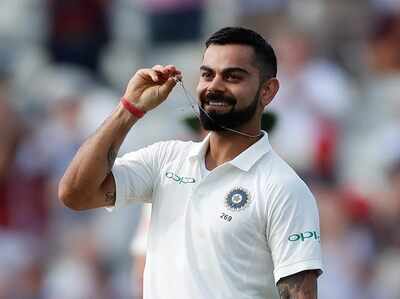 Captain Virat Kohli has also become the number one batsman in the world in the Test rankings after the glorious victory in the third Test in England. This has improved in Kohli's ranking after playing innings of 97 and 103 runs in the Trent Bridge Test. So far he was on second place, while South African captain Steve Smith was in first place. Kohli got 937 rating points and got first place. With this, he left his old record behind Points. Now that rating points are only one point away from the top 10 positions of all time. So far, Don Bradman has 961 points, Steve Steyman has 947 points, Len Hutton 945 points, Jack Hobbs and Ricky Ponting 942 points, Peter May 941 points and Gary Sobers, Clyde Walcott, Vivian Richards and Kumar Sangakkara have 938 points.
5.Satyapal Malik becomes the 13th Governor of Jammu and Kashmir :-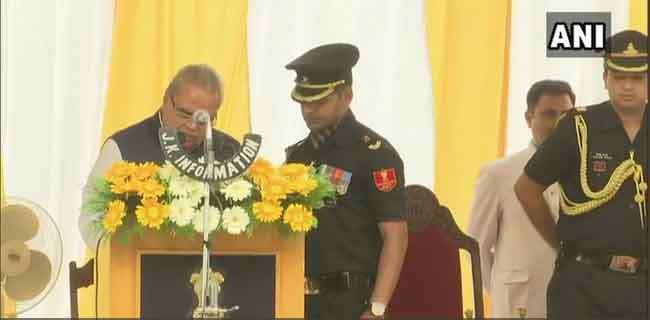 Satyapal Malik administered the oath of office and secrecy to Virarwar as the 13th Governor of the state. He administered oath of oath to the Chief Justice of the state, Gita Mittal at an emotional ceremony organized in Raj Bhavan. Saturnal Malik was the Governor of Bihar before becoming the Governor of Jammu and Kashmir. He assumed the post of governor in place of NN Vohra.
6.Australia's new prime minister will be Scott Morrison, Malcolm Turban :-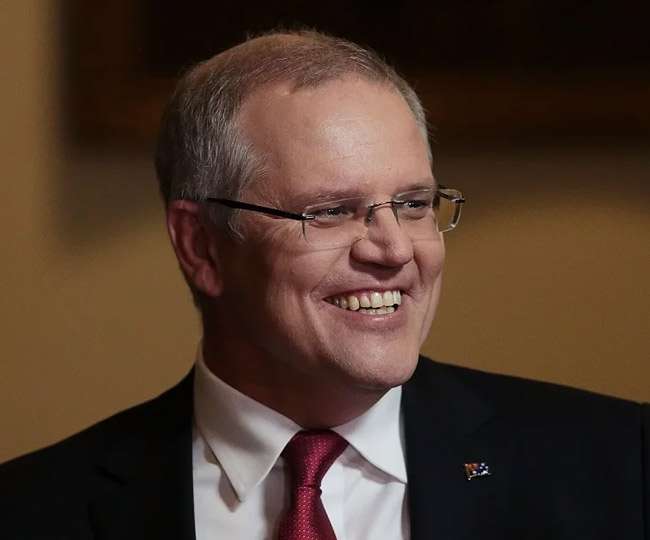 Australia's new Prime Minister will be Scott Morrison. Let's say that Australia has not been able to become a permanent government in the last decade. Australia has 6 prime ministers in the last 11 years. According to sources, Morrison, a close associate of Malcolm Turnbull, who has been removed from the post of prime minister, won by 45 votes against 40 votes in the party. Foreigner Julie Bishop, another ally of Turnbull, was also in the race for the post, but she was already out in the race for the first phase.
7.Prime Minister inaugurated various projects in Junagadh district :-
Prime Minister Shri Narendra Modi today inaugurated various projects in Junagadh district. These include Government Civil Hospital, a milk processing plant and some buildings of Junagadh Agriculture University.
Addressing a public meeting on this occasion, the Prime Minister said that 9 industries of more than Rs. 500 crore were either dedicated or laid foundation stone. He said that there is a new energy and brightness in the journey of India's development.
8.President inaugurates 'International Buddhist Conference 2018'  :-
President Shri Ram Nath Kovind inaugurated the ' International Buddhist Conference 2018 ' here today . Minister of State for Tourism (Independent Charge) Shri K.J. Alfons presided over the inaugural ceremony. The 4-day conference was organized by the Ministry of Tourism in collaboration with Maharashtra, Bihar and Uttar Pradesh state governments. This event will be held in New Delhi and Ajanta (Maharashtra) from 23 to 26 August 2018. After this, there will be observations of Rajgir, Nalanda and Bodhgaya (Bihar) and Sarnath (Uttar Pradesh) places. The website of the Ministry of Tourism, based on important Buddhist sites, indiathelandofbuddha.inLaunched. On this occasion, a new film about the country's Buddhist sites has also been released. A visit to Aurangabad, Rajgir, Nalanda, Bodh Gaya and Sarnath will also be made during the period from 24 to 26 August 2018.
Ministerial delegation from Bangladesh, Indonesia, Myanmar and Sri Lanka are participating in the conference.
Representatives of these 29 countries are participating in the International Buddhist Conference – Australia , Bangladesh , Bhutan , Brazil , Cambodia , Canada , China , France , Germany , Hong Kong , Indonesia , Japan , Lao PDR , Malaysia , Mongolia , Myanmar , Nepal , Norway, Russian Federation ,Singapore , South Korea , Slovak Republic , Spain , Sri Lanka , Taiwan , Thailand , England , US and Vietnam.
9.Introducing two new facilities for Employees State Insurance Corporation beneficiaries :-
Employees State Insurance Corporation has introduced two new user friendly initiatives aimed at empowering insured persons and their beneficiaries and creating awareness among other stakeholders. In these initiatives, IVV (Interactive Voice Response) / Help Desk is to create seven audio-visual clips about the advantages of free (toll free) number 1XXX-XX-2526 and ESIC for the ESIC.
The Employees State Insurance Corporation has recently started the major facility of 'IVR / Help Desk' free number 1XXX-XX-2526 for ESIC. Under this facility, complaints are also recorded along with the information sought immediately by the inquiring person. A separate ticket number is given for the complaints which are likely to take longer time to settle and complaints are put on ESG's PG portal for quick disposal. Inquiries For the first time, this 'Help Desk' is satisfied and happy with the experience of interactive dialogue. On average, more than one thousand inquiries are made daily and they are settled by full satisfaction.
Audio-visual clips have been prepared by the Government of India's 'Umanga' , which will be organized by ESIC Mobile App 'Mukti from anxiety'. These apps will be launched shortly. Audio-visual clips are being prepared in English and all other major regional languages ​​for the benefit of ESIC insured people across the country.
These clips will help all stakeholders, insured persons, their family members, employees and ESIC employees to understand the various benefits received under ESI scheme.
10.Former Union Minister Gurudas Kamat dies, many leaders including Home Minister mourns mourning :-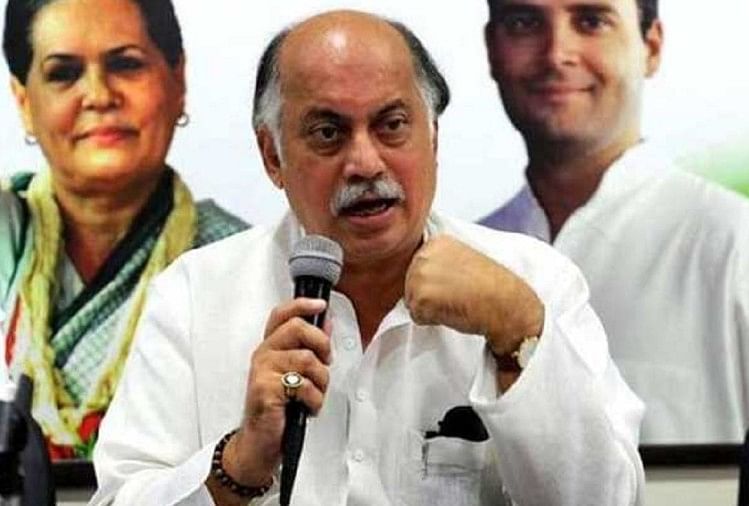 Former Union Minister Gurudas Kamat passed away due to a heart attack in New Delhi. He was 63 years old. Home Minister Rajnath Singh has condoled his sudden demise. In a tweet message, he said that Shri Gurudas Kamat was a well-known leader, Who also served the country as the Minister of State in the Home Ministry.