1.Honda replaces Bajaj as second largest bikemaker :-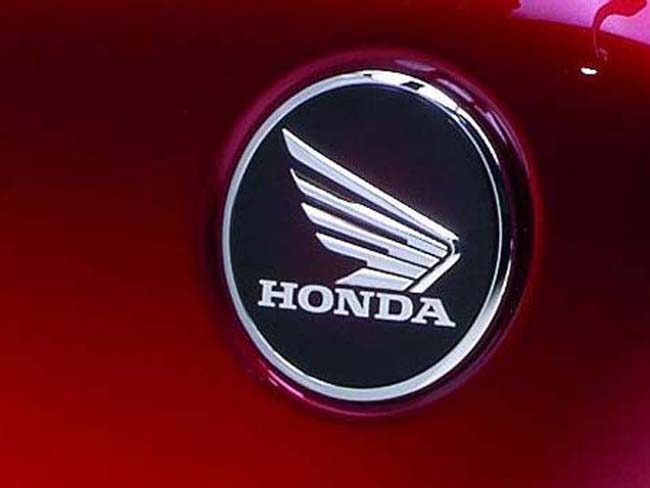 (I)Honda Motorcycle & Scooter India has upstaged Bajaj Auto to become the second largest bikemaker in April, which has also pushed it within a striking distance of overtaking market leader Hero as the largest twowheeler maker.
(II)"We're happy that for the first time, we've become the No 2 motorcycle-maker, overtaking Bajaj Auto by a wide margin (over 21,330 units).
(III)This was possible after our overall sales jumped 34 % in April. Our bikes volume rose 22 % to 1,83,266 units from 1,50,711 a year ago," HMSI senior VP for sales and marketing YS Guleria told.
2.Scholarships for J&K students :-
(I)Meeting Jammu and Kashmir Education Minister Syed Mohammad Altaf Bukhari here on Wednesday, Minister of Human Resource Development Prakash Javadekar announced a slew of measures to offer a fillip to education for students belonging to the State.
(II)The quota for students from the State pursuing higher education across the country under the Pradhan Mantri Scholarship Scheme has been enhanced from two seats per sector per college to 10 seats.
3.India's Current Sovereign Ratings:-
(I)Fitch, in its latest rating review, has affirmed India's sovereign rating at BBB-, which is the lowest investment grade rating.According to the rating agency, India's general government debt burden was 67.9% of GDP whereas the 'BBB' median is 40.9%.
(II)Also, Fitch has estimated a wide fiscal balance of -6.6% of GDP for FY17.
4.Anti-naxal forces seize arms, ammunition in Jharkhand :-
(I)Security forces on Thursday recovered a cache of over a dozen arms and more than 3,000 rounds of ammunition as part of an anti-Naxal operation in Jharkhand's Lohardaga district.
(II)Officials said a joint operation was launched by the CRPF and state police in the district after which a light machine gun (LMG), a semi-automatic US made rifle, an AK 47, a self loading rifle (SLR), three INSAS rifles, six other guns and some communication gadgets were seized from a hideout.
5.To crack down on loan defaulters, Cabinet clears new ordinance :-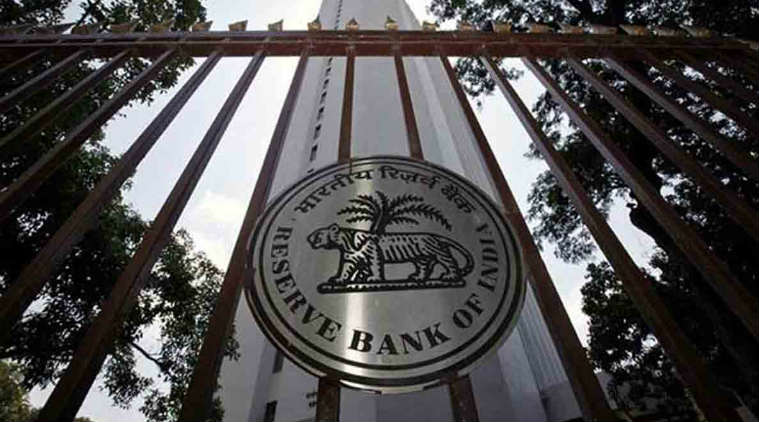 (I)The Cabinet Wednesday approved promulgation of an ordinance to amend the Banking Regulation Act to give the Reserve Bank of India more powers to deal with non-performing assets (NPAs) in the sector.
(II)Sources said the amendments in existing laws will empower the RBI to take action against loan defaulters and defaulting companies under the bankruptcy code.
(III)The move is expected to speed up the NPA resolution process, as the bankruptcy code provides for a time-bound winding up of companies and recovery of secured loans. (IV)"We expect the entire process of banks selling bad loans and effecting recoveries to gather momentum," said a top finance ministry official.
6.Massive search operation in Pathankot, Gurdaspur for 'suspicious men' :-
(I)The Pathankot and Gurdaspur districts of Punjab were put on high alert today after three 'suspicious' persons went missing after abandoning a robbed SUV at a village here.
(II)A massive search operation was launched by the police of both the districts to hunt them down.
(III)Though nobody has been arrested yet, the police claimed the suspects belonged to Jammu and Kashmir.
7.In Supreme Court, Centre admits Aadhaar data leak, critics cite 'civil liberties' :-
(I)The Centre on Wednesday acknowledged in the Supreme Court that personal data of Aadhaar card-holders had been leaked.
(II)Meanwhile, critics of the government's decision to make Aadhaar mandatory for obtaining PAN cards cautioned that the move would "dilute civil liberties and dominate the citizens".
(III)The Centre's acknowledgment came a day after Attorney-General Mukul Rohatgi, while defending the move to make Aadhaar mandatory for PAN cards, told the apex court that "one cannot have an absolute right over his or her body".
8.Tripathi blitz sets up Pune's victory :-
(I)Rahul Tripathi continued with his superb showing as an opener to score his second half-century of the season as Rising Pune Supergiant defeated Kolkata Knight Riders by four wickets in the Indian Premier League match at the Eden Gardens on Wednesday.
9.India-Pakistan tensions: From wrestling to hockey, sporting ties freeze over :-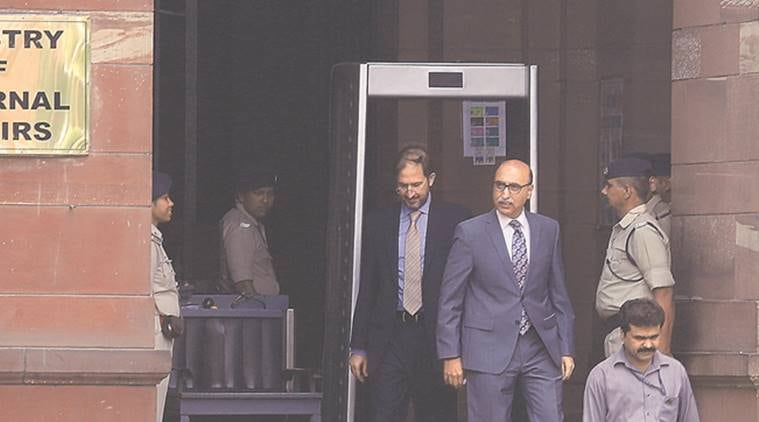 (I)The Mounting tension between India and Pakistan, following the beheading of two Indian soldiers by a Pakistani border team on the LoC, has cast a shadow over sporting ties between the two countries.
(II)And this time, it's not confined to high-profile cricket matches.
(III)On Tuesday, Pakistan alleged that their wrestlers were not granted visas for next week's 22-nation Asian Championship in Delhi.
(IV)On Wednesday, Pakistan Hockey Federation secretary Shahbaz Ahmed claimed that they were excluded from the ongoing Sultan Azlan Shah Cup in Malaysia because of India's pressure.
(V)According to Sports Minister Vijay Goel, the Indian government has decided to halt sporting relations between the two countries. (VI)"Terrorism and sports can't go along together.
10.Essar Group MD, top Income Tax official among six held :-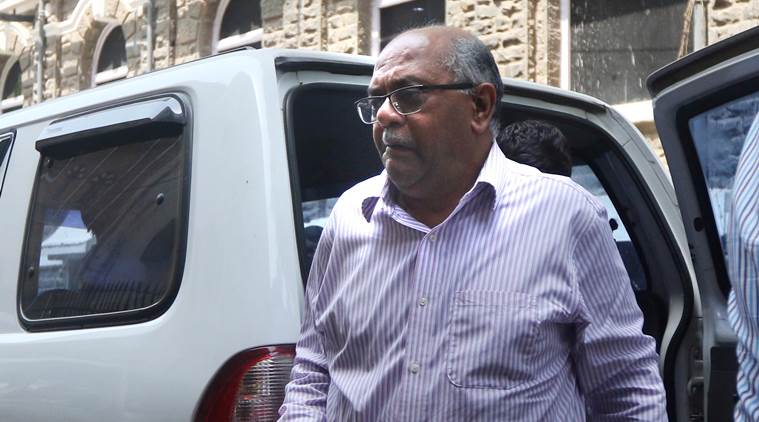 (I)An Income Tax commissioner in Mumbai and the managing director of Essar Group were among six arrested by the CBI Wednesday in an alleged bribery case.
(II)B.B. Rajendra Prasad Commissioner of Income Tax (Appeals), was arrested for allegedly taking a bribe to give, what the CBI called, a "favourable order" in a case pertaining to Balaji Trust in which Essar Investments Ltd is a trustee.
11.ICICI Bank net up 189% on lower base :-
(I)ICICI Bank – the largest private sector lender of the country – reported 189% growth in its net profit to Rs 2025 crore during the fourth quarter of 2016-17 as compared to Rs 702 crore in the same quarter of the previous year.
(II)Net profit however declined on a sequential basis from Rs 2442 crore reported in Q3.
12.Govt. mulls changes to UDAN scheme to attract more players :-
(I)The Centre may introduce changes to its regional connectivity scheme or UDAN to attract more players in the second round of bidding.
(II)"In a recent meeting, we have received numerous suggestions from stakeholders and we might bring some changes to UDAN ahead of the second round of bidding so that more airlines show interest," said a senior Civil Aviation Ministry official.