NATIONAL NEWS
1.2500 years ago, 'scattered' in space will make Indian students of the star:-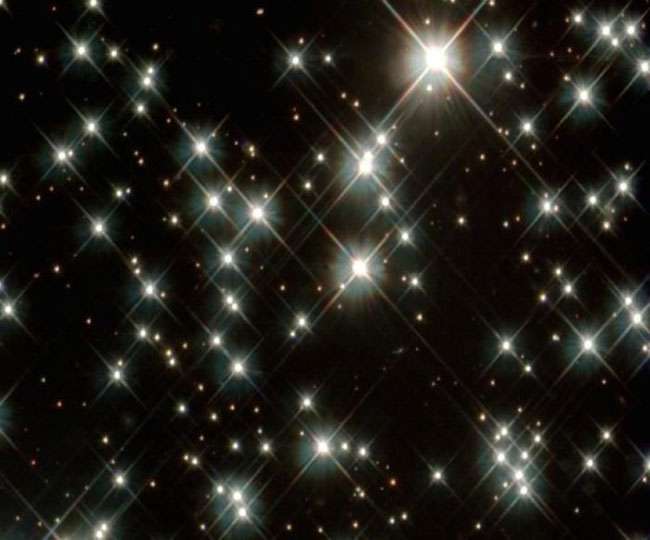 A student (researcher) of India will also get out on the mission of looking for a 'scattered star' after the explosion in space about 2500 years ago. This student of Mhow of Madhya Pradesh will become part of the largest project of moon space mission of NASA (The National Aeronautics and Space Administration) of America in 2019.
The only Indian researcher in the group of scientists involved in the mission is 24-year-old Piyush Sharda resident of Mahu. The rest are 12 Americans, one German, two Japanese. The 'N 132D', a team of scientists gathered in search of the remains of the star, was about 20 times bigger than the sun in size. Piyush is currently doing PhD in Australian National University Astronomy and Astro Physics Department. After studying from Indore to Class XII, he did engineering from Bits Pilani. There is a facility to read two topics together.
Piyush took admission in BTech and MSc Physics course in electronics for five years. During the study, a project of Astro Physics got the chance to go to Harvard (America). In this tour he met some scientists who were working on Astro Physics. At the same time, all together decided that it should be discovered that after the explosion, the stars lost in space are emitted. How does this affect the earth?
Piush,who has become a fellow of the Royal Astronomical Society, a world renowned institution of astronomy , spreading at a speed of 900 km per second, explains that the 'N 132' star will be studied, The fold was big. After the explosion, its debris is spreading in the universe at a speed of about 900 km / second. The temperature of these residues is 10 million degrees.
Info about the
distance : The remains of this star are the nearest distance from Earth to some 1,60,000 light years away.
Explosions : If it exploded in the clouds, what was the effect? Study of impact on Earth
Research : The 1966 study of this star has already been researched, but scientists claim that this research will be bigger and larger than the other. How much quantity of gold, iron, zinc, sulfur, silver and nickel are coming from the energy generated by the explosion and on what amount is collecting on the earth.
2.Supreme court issues notice to WTSAppe and Center on the demand of recruitment officer:-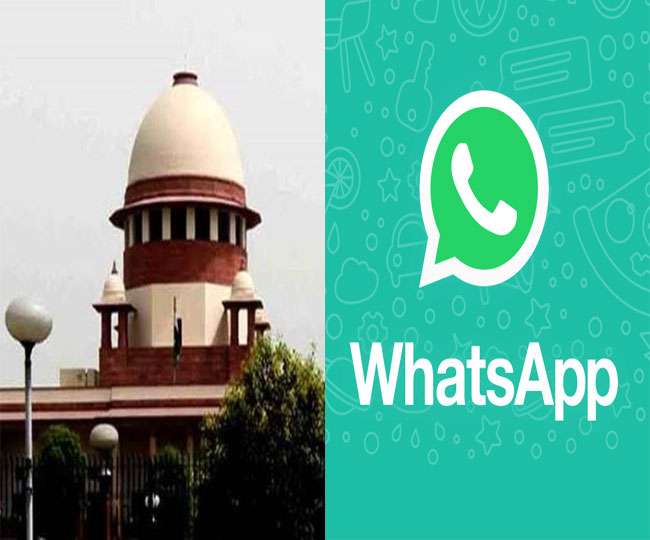 he NGO, 'Center for Accountability and Systematic Change' (CASC) has filed a petition in the Supreme Court alleging that not including the WTSA of all Indian laws including appointment of the libel officer. On this, the apex court  issued a notice to the Wattspeak and the Central Government and summoned the reply. Even a consumer has to complete the various formalities to complete the bank account, as well as to meet the KYC norms. Let us know that there are about 200 million users of WattsAP and about 10 lakh people are testing their payment service. Whereas, Facebook-owned WattsAP has around 1.5 billion users worldwide.
3.Nobel Prize for William D. Nordhaus and Paul M. Romer in Economic Science:-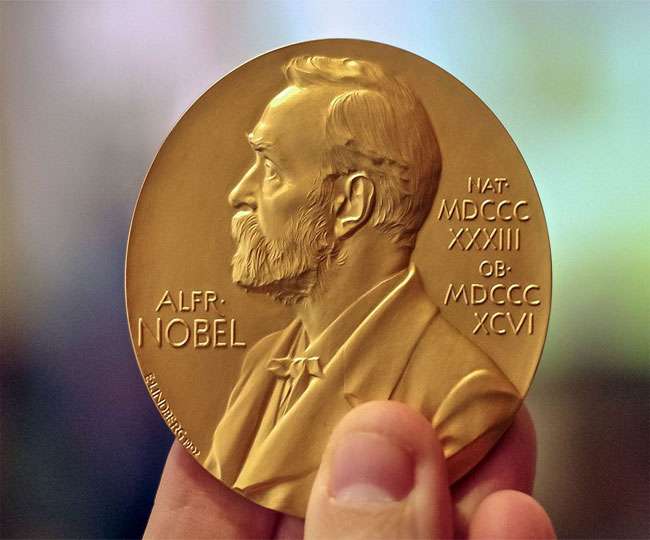 Two US economists William Nordhaus and Paul Romer, who explain the effect of climate change on the economy, have been selected for this year's Nobel Prize for Economics. Both of these are known for working on economic theory related to environment and technology issues. The Nobel of Economics was announced at a time when new debates about the threat of climate change have risen. Announcing the award on Monday, the Royal Swedish Academy of Sciences said, "The work of the award winners helped answer the basic questions about how to promote long-term sustainable development and human welfare."
The one million dollar (approximately 7.28 crore rupees) funded under this award will be shared in both the winners. Expressing surprise at the Nobel win, 62-year-old Romer said, "When I got the call in the morning, I did not respond because I thought it would be a false story. I had no hope of award. I think many people think that protecting the environment would be so expensive and difficult that they want to ignore it. But we can certainly make continuous development with the protection of the environment. '
Romer created the undergraduate theory
Professor Romer of New York University's Stern School of Business has proved how economic power influences companies for new ideas and new discovery. He has laid the foundation stone of a new model of development which is called interwoven theory. Roemer has also been a former World Bank economist.
4.Strategic Policy Group-SPG was formed to assist the National Security Council by the government:-
The Government has constituted the Strategic Policy Group-SPG to assist the National Security Council advising the Prime Minister in the matter of national security and strategic interests.
Sources in the Home Ministry said in New Delhi yesterday that the National Security Adviser, headed by the SPG, will take over the responsibility of the National Security Advisor, and the Deputy Chairman of the Policy Commission , the Cabinet Secretary , the President of the three Services , Reserve Bank of India , Foreign Secretary , Home Secretary , Finance Secretary and Defense Secretary will be its member.
In addition, Secretary of Defense Production and Supplies , Secretary of scientific advisors and Cabinet Minister will also participate in this group.
INTERNATIONAL NEWS
5.Pak successfully tested Gauri ballistic missile capable of carrying nuclear weapons:-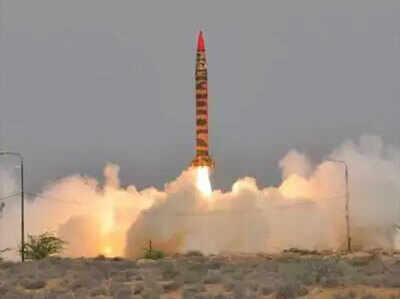 Pakistan has successfully tested the traditional capable Ghauri ballistic missiles carrying nuclear warheads. It can range up to 1,300 km and its JD can come in many cities of India.
Inter Services Public Relations, the media wing of Pakistan Army, told that the Army Army Tactical Force Command has done this test and its purpose was to investigate the operation and technical preparation of the Army Tactical Force Command.
It said in a statement: " Gauri ballistic missile can take traditional and atomic armaments up to 1,300 km. " The Chief of the Commandant, Lieutenant General Muhammad Hilal Hussain appreciated the training and operational preparedness of the Army's strategic force.
President Dr. Arif Alvi and Prime Minister Imran Khan congratulated scientists and engineers on successful missile tests.
6.Bangladesh has made digital security a law in a big way:-
The President of Bangladesh signed a controversial Digital Security Act on the basis of a large number of protest against journalists and human rights groups and made it a law. Journalists and human rights groups say that this law will be in danger of freedom of expression.
Digital Security Bill was passed by Parliament in 2018 and online religious feelings offending , the 1971 Liberation War and Bangabandhu (Sheikh Mujibur Rahman) to run a negative campaign against , illegal activities in e-transactions and degrading data spread, including cyber Will deal with crimes
A president of Bangladesh's Rashtrapati Bhavan told PTI , " President Abdul Hamid gave his approval to the Digital Security Act. "
Parliament passed the bill on September 19, which was widely criticized. Especially the newspaper editors and journalists had expressed concern. They say that it will control the freedom of expression – especially on social media and will undermine accountable journalism.
The government had assured them of making necessary changes , but the bill was approved by the President when the meeting between the government and the newspapers was going to be held.
In the new law, there is a provision of punishment from seven years to 14 years and fine from 25 lakh to 1 crore taka for illegal access to any important information related to the state matter and to destroy it.
The Editors Council is opposing the Digital Security Act.
In a recent statement, the Editors Council said that this act will create an atmosphere of fear that will make journalism especially in the search journalism virtually impossible.
It is said in the statement that the most scary thing of this law is that it has given arbitrary powers to the police. The police can arrest the journalist on suspicion of any alleged crime in the future.
Prime Minister Sheikh Hasina has defended the new law saying that if journalists do not run fake or false reports or mislead people, they will not be arrested.
In a press conference, he said that there is no concern if there is no criminal mindset or there is no plan to commit crime.
SPORTS NEWS
7.Vijay Hazare Trophy: An hundred percent of Anmolpreet and Siddharth Kaul win on Punjab's strength:-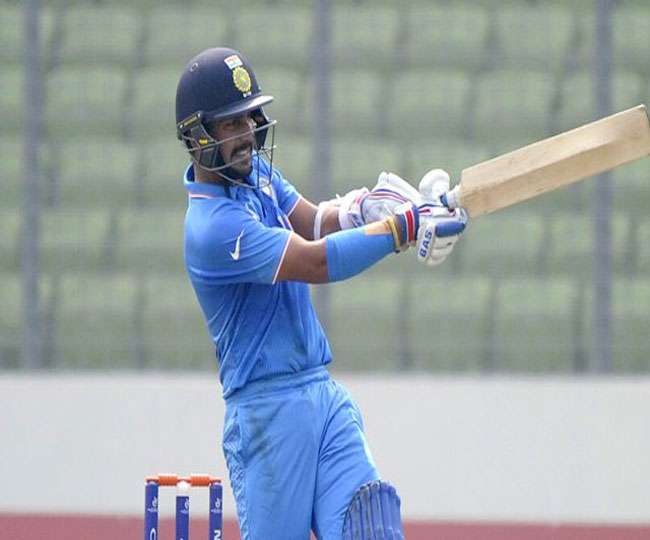 Punjab beat Karnataka by six wickets, thanks to opener Amanpreet Singh's century and five wickets for Siddharth Kaul. Kaul picked up five wickets for 41 runs, in spite of that Karnataka's team managed to score a strong 296 runs. In reply, Punjab scored an unbeaten 138 in 48.5 overs to win 297 for four wickets. Karnataka wicketkeeper BR Sharat was the top scorer, who scored 70 runs. Captain Manish Pandey scored 67 and R. Samarth scored 54 runs. Punjab, Anmolpreet gave a fantastic start by adding 198 runs for the first wicket with Shubhaman Gill (77). Anmolpreet scored 12 fours and five sixes in 106 balls, while Gill hit seven fours and a six.
Yuvraj Singh (38) and captain Mandeep Singh (30) were the only two batsmen to reach the milestone. Both of them also returned to the pavilion before reaching the target, but the team won the remaining seven balls.
8.In Para Asian Games in Jakarta, India won 11 medals including three gold:-
In the Para Asian Games in Jakarta, India won a total of eleven medals including three gold . Rakshita Raju made the gold medal in women's 1500 meter race. Suyash Jadhav Narayan managed to win gold medal in men's 50 meter Butterfly event in swimming Sandeep Chaudhary won gold medal in men's spear thrashing competition.
BUSINESS NEWS
9.Next week will consider the proposal to set up 'Disaster Tax':-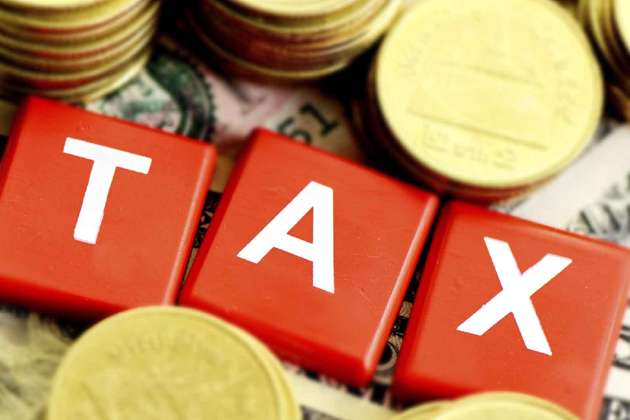 GST Council's Ministerial Group (GOM) will be considering next week to propose a 'Disaster Tax' to raise additional funds for relief and rehabilitation in states affected by natural disasters. A seven-member state committee headed by Bihar Deputy Chief Minister Sushil Modi is going to meet next week. In this meeting, discussions on the issue of 'disaster-saas' will create common opinion among states and experiences of other countries. The Minister's Group has to report till Oct 31.
Sources said that the minister will consider that this new tax should be applied only to Kerala or to the whole country to raise additional funds for rehabilitation or apply in the entire country. It should be placed on select luxury items and harmful items or on all items, or on all items. Also, it will be discussed whether the National Disaster Relief Fund and the State Disaster Relief Fund are sufficient to face emergency situations. The Minister will also define the circumstances in which disaster tax can be imposed. In the 30th meeting of the GST Council held under the chairmanship of Finance Minister Arun Jaitley, it was decided to constitute this GOM. The Council has decided to constitute this Council of Ministers after considering the proposal to raise additional funds for flood-affected Kerala in the flood affected Kerala. In Assam, Kerala, Maharashtra, Orissa,
10.Managing director of stock exchanges can be appointed for maximum two terms – SEBI:-
According to the market regulator, Indian Securities and Exchange Board (SEBI), managing directors of stock exchanges , depositories and clearing corporations can remain in office for a maximum of two-five years.
SEBI said in two separate notifications issued  , " Managing directors can not be appointed for a term of more than five years. After completion of the first term, the depositories can recruit freshly. "
He said that no man can be appointed for more than two terms in the post of Managing Director. Their maximum age can be 65 years.
SEBI said , " A person can be appointed as a public interest director under a maximum of three term or 75 years of age, in a bailee or stock exchange or clearing corporation. "