CURRENT GK
1.Those who spread the dirt are not entitled to vandalize Vande Mataram – Prime Minister Modi :-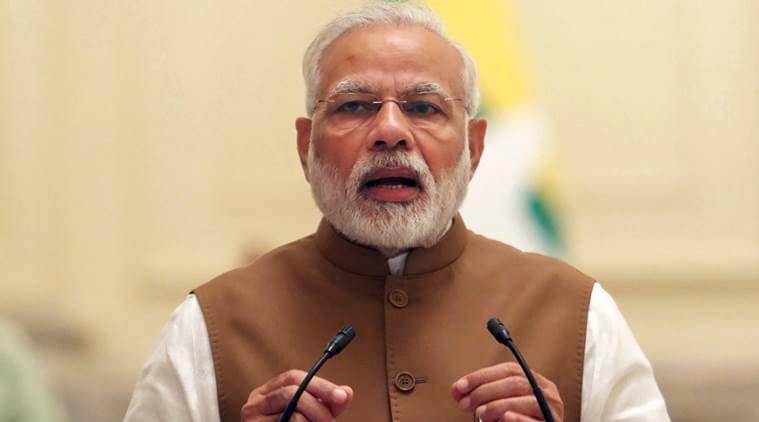 Prime Minister Narendra Modi has said that India's pride is growing on the world stage due to the power and strength of the people. At a student conference in Vigyan Bhawan, New Delhi, Shri Modi said that without creativity, life has no significance.
There is no life without creativity. We can not become a robot Humans inside us should continue to be exposed every moment. But do that by increasing the strength of the country.
2.Inauguration of Second Indian Workers Resource Center in UAE :-
Indian Ambassador in UAE Navdeep Singh Suri inaugurated the Second Indian Workers Resource Center (IWRC) in Sharjah on Sunday. This center will provide help and counsel to the stranded Indians. The first IWRC was opened in Dubai in 2010.
Inaugurating the Resource Center, the Indian Ambassador said that the IWRC's toll free helpline number 80046342 will help twenty-five lakh Indians, who are living in the UAE, of which 70 percent are blue-colored workers, who often pay wages, fake employment visas or Issues such as job offers and marriage registration have to be faced. This helpline will work round the clock and seven days.
3.Haryana government imposed ban on doctors for six months :-
The Haryana government has banned doctors of health departments for any further strike for the next six months. It has been reported that this decision has been taken considering the proposed strike of state doctors from today.
These restrictions have been imposed under Section-A of Section 4A of the Haryana Efficiency Services Act.
Doctors from today announced the strike under the banner of the Haryana Civil Medical Services Association. The doctor is demanding special facilities and special facilities for specialist doctors.
Haryana's Health Minister Anil Vij has said that his demands are not valid and treatment of people is more important.
4.Shinzo Abe will attend the India-Japan Annual Summit :-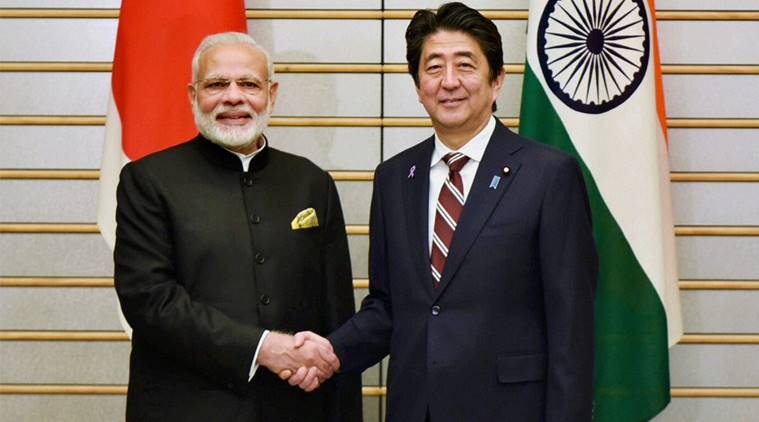 To attend the 12th India-Japan Annual Summit, Prime Minister Shinzo Abe of Japan will reach Gandhinagar on September 13 on the two-day visit of Gujarat to Gujarat's capital Gandhinagar.
Abe will jointly fund the ambitious Ahmedabad-Mumbai High Speed Rail project with Sabarmati in Ahmedabad on September 14, with Prime Minister Narendra Modi.
Later, there will be a bilateral summit between the two Prime Ministers in Mahatma Mandir of Gandhinagar.
According to the Ministry of External Affairs, the two leaders will review recent developments in multi-dimensional bilateral cooperation, between the two countries between India and Japan, as part of a special strategic and global partnership, and set out the framework for the future of the relations between the two countries.
5.Israeli Prime Minister Netanyahu meets US President Trump this month :-
Israeli Prime Minister Benjamin Netanyahu has said that he will meet American President Donald Trump at the end of this month.
Netanyahu said this before leaving for a trip to Latin American countries. Netanyahu said that he will go to New York to meet his President Donald Trump for his address at the United Nations General Assembly meeting in Mexico.
However, there has been no comment from the White House regarding this possible visit to the two leaders.
6.Assam government will provide skill development training to thirty thousand insurgents :-
The Assam Government will provide skill development training to thirty thousand insurgents who have surrendered. In addition, 24 thousand other youths in the state will be trained under the Prime Minister Skill Development Scheme.
Anand Prasad Tiwari, Mission Director, Assam Skill Development Mission, who is going to give skill development training to the insurgents who put arms in Assam, will be given training in 40 areas. Mr.
Tiwari said that training from skill development will start from this month. On the other hand, the mission's chief project manager said that development centers would be opened in nine places of Assam.
7.Now you can take up to 65 years old National Pension Scheme :-
The National Pension Scheme has increased the upper limit by five years. For instance, this scheme can be selected by the age of 65 years. At present, it is 60 years, which has been increased to 65 years.
This information was given on Monday by the Pension Fund Regulatory and Development Authority (PFRDA).
PFRDA chairman Hemant Contractor has made this announcement in the conference of NPS and said that the regulatory board of the pension has approved this change. In this regard, notification will be issued soon.
Hemant Contractor said, "At present, the NPS is for people aged 18 to 60 years. Our board has approved the increase of upper limit by 65 years. Also, there is an option to contribute up to the age of 70 years in the scheme. "
8.This bank will charge applicable on withdrawal of ATM from the ATM, October 1 rule :-
From October 1, customers of Punjab National Bank will have to pay charges for more than five transactions in bank ATMs in a month. So far PNB customers were allowed to have countless number of financial and non-financial transactions from its ATMs. The bank has said in the information sent to the customers that any ATM from PNB will be charged for any transaction after five in a month. Ten rupees per transaction This charge will be effective from October 1.
Remittances from ATMs and withdrawal of mini statement will be charged. But there will be no charge on other non-financial transactions such as balance inkney, fund transfer or green pin request. Green PIN is requested for the PIN code on mobile number for transactions such as online purchase, money transfer from mobile phone.
What is to say, PNB –
Punjab National Bank issued notice to customers, "PNB ATMs have been revised from the number of free transactions for PNB customers and transactions over free transactions. Modified charges will apply from October 1, 2017. "