NATIONAL NEWS
1.Prime Minister Narendra Modi said – India's most attractive place for investment:-
Prime Minister Narendra Modi has said that India will remain the most attractive place for investment in the world. On this last day of Japan visit, Shri Modi said this in a seminar on Make in India Digital Partnership and Indo-Japan Patships in Africa . He told that India has reached the 100th place in the World Bank's Is Off-Doing Business Report.
Shri Modi expressed confidence that the business environment in India will be improved faster as the central government is working closely with states and administration. The Prime Minister has said that Japan is not only welcome to set up enterprises in India, but also the medium, small and micro enterprises.
Prime Minister emphasized that many achievements can be achieved by matching the software of Japan's hardware with Japan. He said that the rapid development of world-class infrastructure in India is building a better environment. Our correspondent has said that Mr. Modi and the Prime Minister of Japan will be in talks at the thirteenth bilateral summit in Tokyo.
2.Gujarat Forest Department is developing flower cluster near tourist attraction along the river Narmada near the Statue of Unity Project:-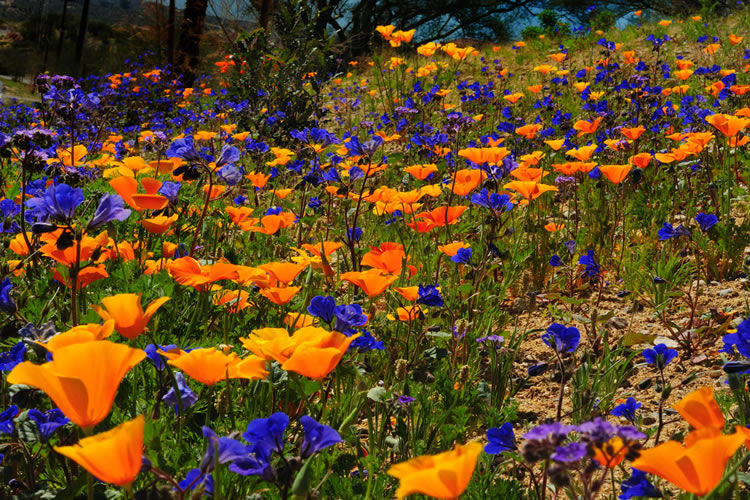 In Gujarat, the State Forest Department is developing the Flower Valley for tourists' attractions on the banks of river Narmada near the Statue of Unity Project. Prime Minister Narendra Modi on Wednesday unveiled the world's highest statue dedicated to the Iron Man Sardar Vallabhbhai Patel near the Sardar Sarovar Narmada Dam.
3.Strong friendship between India and Japan, 32 agreements ranging from defense to agriculture:-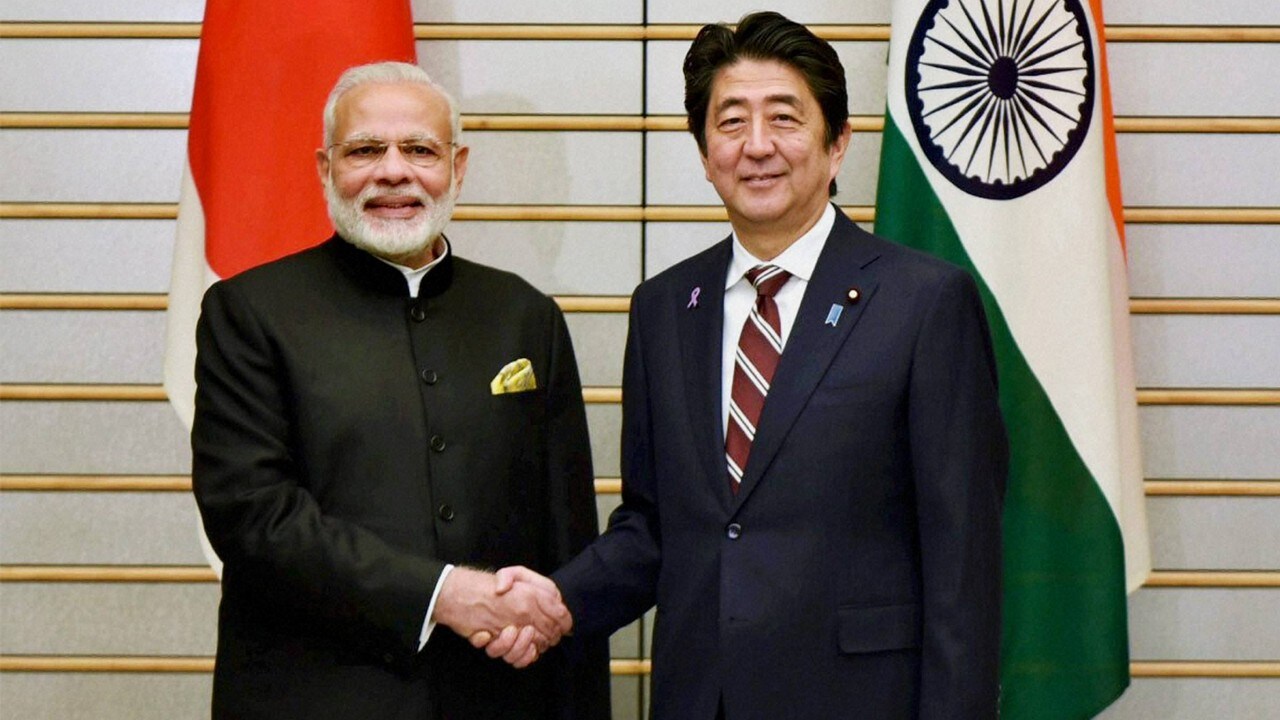 32 agreements were signed after the annual meeting between the prime ministers of India and Japan in Tokyo. It covers areas ranging from yoga to defense and from digital payments to food processing, which shows how the generality of relationships between the two countries is growing rapidly. Last year, 15 agreements were signed under the leadership of both the leaders, the agreements which have been signed include four loan area agreements. These include important projects like Ahmedabad-Mumbai High Speed ​​Rail Network, Delhi Metro (Phase III), Road network in North-Eastern region. These agreements also include exchanges of a letter of intent, according to which 57 Japanese companies are ready to invest in India while 15 Indian companies will invest in Japan.
Some other agreements are as follows.
Agreement for cooperation between Japan and India's nine armies
Agreement to set up projects in third countries
Agreement on Promotion of Japanese Investment in Food Processing
Agreement for establishing infrastructure related infrastructure in India
Agreement for different agricultural cooperation in Maharashtra and Uttar Pradesh
Robotics will work together in the field of manufacturing and artificial intelligence
Japan will help in developing sports facilities in Japan
Agreement between SBI and Hitachi Payment Service Limited
Compromise for promoting Yoga and Ayurveda of India's traditional medical practice in Japan
INTERNATIONAL NEWS
4.JAHER BLOSSONARO, the right-wing candidate in Brazil, won the presidential election:-
The bold-right-wing candidate Jere Bocsonaro in Brazil has won a landslide victory in the presidential election. Almost all the votes count has been completed and Mr. Bolesonaro has got 55 percent votes. Fernando Heddad, the candidate of his opponent Left Workers Party, got 45 percent votes.
Mr. Bolsonaro will take charge from January 1 next year. After his victory, the elected president in a speech said that the constitution will protect democracy and independence. They said that they will make Brazil a great nation again.
SPORTS NEWS
5."Rohit" became the first player in the world to make such a remarkable one in 47 years of ODI history:-
In the fourth ODI between India and the West Indies, Rohit Sharma first smashed the Vidinj bowlers with the bat and after that, when he came to fielding, he did not abandon the guest team. Rohit played a magnificent 162 in batting first and after that he also caught 3 catches. Now he is the world's first player to score more than 150 runs in an ODI and take 3 catches as wicketkeeper (not wicketkeeper). Thanks to this great century of Rohit, India batted first and scored 377 in 50 overs. Rohit scored 162 off 137 balls. In this innings he made 20 fours and 4 sixes.
Rohit caught fielding in the first slip by Samuels in the slip, and after Kuldeep Yadav's bowling, he caught the catch of Fabian Allen and Ashley Nurse. Thus, on Monday, his record day was his.
Rohit left behind Sachin
Rohit Sharma has left behind Sachin Tendulkar in the case of India's highest one-day score against India. There were a total of 195 hits on Sachin's name in ODI cricket, but Rohit now has broken Tendulkar's record.
Prior to this match, in the name of Rohit, there were a total of 194 sixes in ODI Cricketer and he broke Sachin Tendulkar's record by putting two sixes in this match. Despite this, Rohit did not stop and flung the West Indies bowlers. In this innings of 162, he scored 20 fours and four sixes. That is, in the ODI cricket, now their names have been reduced to 198 sixes.
6.Indian spinner will play for New Zealand in T20 series against Pakistan:-
Indian-origin spinner Ejaz Patel has been given a place in the New Zealand 14-man squad for the three T20 matches played against Pakistan. Earlier, Ejaz was included in the New Zealand Test squad for the Test series against Pakistan. The New Zealand team has to play three Tests, five ODIs and three T20 matches against Pakistan in Abu Dhabi, starting from October 31. Ejaz Patel made his debut in List A Cricket in 2015 through the Ford Trophy. In April this year, he was elected the Men's Domestic Player of the Year at the New Zealand Cricket Awards. Apart from this Patel was part of the recently played T20 series against Pakistan A team in Dubai by New Zealand A team. For the past few days, they are in Dubai and they are completely rushed to the situation where they will benefit.
BUSINESS NEWS
7.Assam Government will provide drinking water facilities to the state by using Brahmaputra river water under Amrit Yojana:-
Assam Government will provide drinking water facility to the urban families of the state using the Brahmaputra river water as the main source under the Amrit Yojana. Speaking to AIR in Guwahati, Dr. Nullam Mumin, President of Assam Urban Water Supply and Sewerage Board, said that this ambitious project will be started soon with the financial assistance of the Center. They said that this will help in providing arsenic and fluoride-free drinking water.
Dr. Mumin said that steps are being taken to fulfill the inert urban water supply schemes. He also informed that the state government would provide assistance of 50-50 lakh rupees in each assembly areas to meet inactive water supply schemes in the rural areas.
8.ONGC gains GSPC's technical experience:-
With the acquisition of Gujarat State Petroleum Corp (GSPC), ONGC will be able to produce high-pressure high temperature (HPHT) oil and gas fields. In case of oil and gas production, HPHT areas are considered to be extremely difficult. For such areas, the technology available with GSPC will be very beneficial for ONGC. mong the questions raised about the acquisition of GSPC, knowledge of the oil and gas sector is believed to be a deal of profit for the ONGC public sector. GSPC already had the technology of mining from HPHT already. Oil and Natural Gas Corporation (ONGC) did not have this technology despite having such oil and gas fields. Former CMD of ONGC, Dinesh Kumar Sarraf believes that these oil and gas fields are such that there is a big share of production in coming time. In such a situation, the deal is beneficial for ONGC. Significantly, Sarfra was the chairman of ONGC at the time of the deal. According to the Sarf, when ONGC began discussion within the company about the acquisition of GSPC, GSPC had already prepared infrastructure for producing these sectors, which had invested two billion dollars. Knowledge of the oil and gas sector that the geographical conditions of the available field with GSPC are also compatible with ONGC. It is easy to connect with ONGC's oil fields. As far as the price given for acquisition is concerned, Sarraf says that GSPC had demanded Rs 20,000 crore for acquisition, But it was reduced to about seven and a half billion rupees. Significantly, the ONGC employee organization recently wrote a letter to the prime minister saying the acquisition was harmful to the company.