1.Pence reaffirms U.S.-Australia alliance after Trump spat :-
Vice President Mike Pence sought to reassure Australia on Saturday that the US remains committed to the countries' longtime alliance, as he tried to patch up relations that were left frayed when President Donald Trump got into a spat with Australia's leader over a refugee resettlement deal.
2.Valley protests: Centre decides to draw hard line for J&K govt :-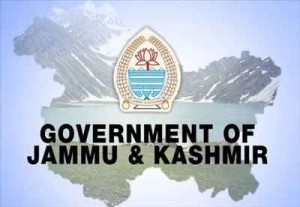 Over the weekend, when J&K Chief Minister arrives in the Union Capital to meet senior functionaries of the Central Government, including, possibly, Prime Minister Narendra Modi she will be told that there can't be any "softening" of the ongoing campaign by security forces against what New Delhi sees as "anti-India" forces in the Valley.
3.Election cancelled for Sarai Pipal Thala ward :-
The election to the Sarai Pipal Thala ward of the North Delhi Municipal Corporation was cancelled on Friday, after it emerged that one of the candidates had died on Thursday.
Samajwadi Party candidate Dinesh passed away at 7.45pm on Thursday after a cardiac arrest, as per the statement of his son and election agent before the Returning Officer on Friday afternoon.
4.Tamil Nadu deal closer: OPS back as CM and EPS as AIADMK chief :-
The two rival factions in AIADMK are said to have agreed upon a deal to reinstate rebel leader O Panneerselvam and current CM E K Palaniswami is said to take charge as the organisation's general secretary in place of the jailed V K Sasikala setting the stage for a unified AIADMK in Tamil Nadu.
5.Govt. plans home delivery of petrol :-
Soon, tanking up the car or buying diesel to run the generator may no longer entail a trip to the nearest petrol pump. The government is exploring the possibility of allowing all petroleum products — not just LPG cylinders — to be delivered at consumers' doorstep.
"Options being explored where petro products may be door-delivered to consumers on pre-booking. This would help consumers avoid spending excessive time and long queues at fuel stations," Minister of State for Petroleum and Natural Gas Dharmendra Pradhan said on Friday, according to tweets put out by the Petroleum Ministry.
 6.What is the logic behind making Aadhaar mandatory for filing I-T returns, SC asks Centre :-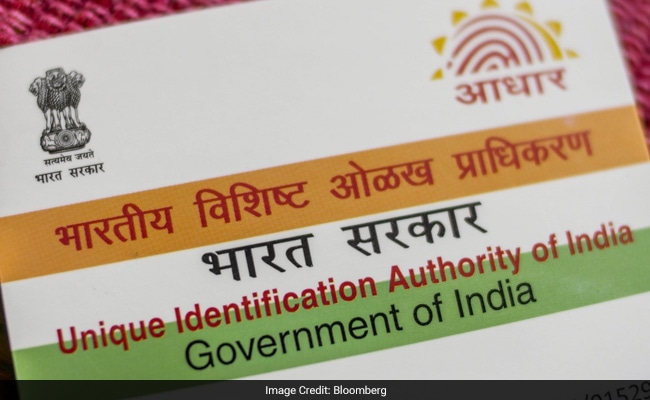 The Supreme Court on Friday questioned the Central government's's logic behind making Aadhaar mandatory for filing income tax returns, asking whether this would indeed be a remedy to end the generation of fake PAN and ration cards.
"Is this the remedy? Forcibly asking people to get Aadhaar cards?" Justice A.K. Sikri, who is heading a Bench, also comprising Justice Ashok Bhushan, asked Attorney General Mukul Rohatgi.
7.Modi to meet CMs of BJP-ruled States tomorrow :-
Prime Minister Narendra Modi will meet chief ministers of BJP-ruled States and members of the party's parliamentary board on Sunday. The CMs of 13 States and five deputy chief ministers will be in New Delhi for a meeting called by the Niti Aayog, but will make the necessary stopover at the party headquarters after that.
BJP president Amit Shah will also address the chief ministers, in the presence of senior Ministers Rajnath Singh, Sushma Swaraj, Venkaiah Naidu and Nitin Gadkari. BJP's general secretary (organisation) Ram Lal will also be present.
8.Commerce Ministry addresses 99% of Twitter Seva complaints within two days :-
The Commerce and Industry Ministry on Wednesday said it addressed 99% of the grievances against it as well as general queries concerning it within the deadline of two working days of their receipt through social media platform Twitter.
Popularly known as 'Twitter Seva', the MOCISEVA was launched on April 21, 2016.
9.Whatsapp admins are liable for offensive posts circulated :-
Think twice before becoming administrator of a group on WhatsApp or Facebook as one is liable for prosecution if any rumour or fake news is circulated on it.
Social media platforms allow a person to create a group on which members can share views, photographs or videos.
Concerns have been raised about social media misuse as fake news, morphed photographs and disturbing videos with fabricated local narratives can easily be circulated that can trigger tension and even communal rift in an area.
10.Ola to raise $100 million to fuel expansion :-
Cab aggregator Ola is looking at raising up to $100 million in fresh funding from existing shareholders to take American rival Uber head-on.
The board of the Bengaluru-based company has approved a proposal to raise up to $100 million from existing shareholders in a recent meeting.
Both Ola and Uber have made multi-million dollar investments in their operations in India to ramp up the number of vehicles on their platform as well as getting new riders on board.